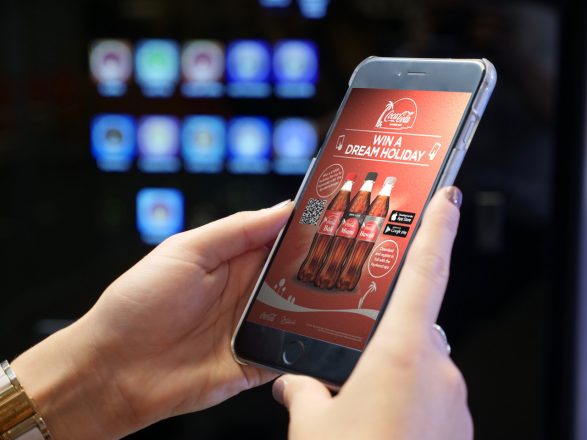 A Summer of Sensational Competitions – thanks to Coca-Cola and Broderick's
If you haven't already spotted Coca-Cola's genius summer competition, there's still time to take part. Our vending machines are stocked to the hilt with potentially prize winning promotional bottles and cans of Coca-Cola.
Pick up a Coke with Broderick's and head to Crete, or Corfu, or Cancun
Until 9th July 2017, Coca Cola is giving away amazing holidays in daily prize draws! Just grab a Coca-Cola featuring your favourite destination (you can get them ice cold at any Broderick's machine), and then go to the website on pack and enter the code from under the cap.
Double your chances of winning!
Coca-Cola and Broderick's extend holiday bonanza…
We've teamed up with our friends at Coca-Cola to double the fun and let the holiday bonanza live on. Exclusive to Broderick's from right now, all the way through until 30th September, you have an extra chance to win. Once you've entered your code on the Coca-Cola website, just:
Re enter on the Broderick.co.uk website doubling your chance to win
Include: the code from the cap of your Coca-Cola, along with the details of the destination on your pack. Don't forget to share your name and contact details so we can get in touch if you're the lucky winner!
That's an extra £5,000 prize, just for Broderick's customers! Cheers!