Our People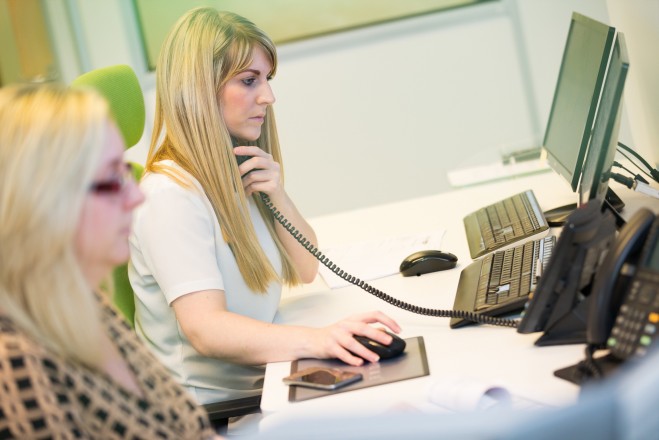 At Broderick's we look after our people. That's great for everyone involved: the team is happy, engaged and motivated. Our customers enjoy brilliant customer service from people who are proud to do a stellar job.
As we grow one thing hasn't changed, and that's our family values. It's important to us that our team loves working at Broderick's: people who joined in the early days are still part of the Broderick's journey today. This is true partnership working: across the business everyone strives to continually improve, to make life easier and better.
 A caring, engaged culture
Family values. As the business continues to grow, the Broderick family is still as much a part of the fabric of the business as we were forty years ago. We believe in being hands on and getting things done.
A life beyond work. We very much believe in a work life balance, but the Broderick's family care for our team doesn't finish at the end of the working day. We're proud to support the brilliant activities and projects our talented team members are involved with outside of work. We have a talented musician on board, who occasionally travels the country for concerts, with our full support. When there's a good reason, we're happy to offer paid release to the team: we know we'll be repaid in spades with a happy, motivated workforce.
Giving back.  We believe in giving back. We're always happy to support our team's own charity work too, like a recent Midnight walk for St Ann's Hospice.
Respected and rewarded. Broderick's operational team is the highest paid in the industry and we genuinely care about their well being. It's little things like taxi vouchers for early shifts that mean a lot.
Careers not jobs
Scouring the region for the most talented team, Broderick's cherry picks the brightest and the best to come on board: from jobs fairs to graduate gateway schemes and apprenticeships. Thanks to our caring culture, where the team knows they have a career ahead of them rather than a job, they're as engaged with Broderick's as we are engaged with them.
Training. Weekly Wednesday workshops mean that the Broderick's staff is amongst the best trained in refreshments and vending. A Wednesday Workshop activity can be more or less anything; learning about correct cleaning procedures, to AVA recognized Personal Hygiene and Food Handling qualifications; from FSA certification, to Vendman training; to a driver awareness course to basic life skills.
From NVQs in Salford to MBAs in China. We're even backing one employee to participate in an International Study Trip to Beijing, as part of her MBA course. But we're just as proud to invest in NVQ qualifications for the staff closer to the home too.
Accounts Department. Our team has paid time-out to 'up their game', to get better qualifications. All are trained up to financial controller level – to enhance their skills and improve their career prospects.  We only opt for the best CIMA and ACCAS qualifications.
 Broderick's is about being the best
Service means a lot. From our vending experts and senior engineers to the after sales care team, Broderick's is passionate about delivering service that's second to none.
Believing in the best. The team on the ground is known for being engaged and going above and beyond. Instead of just cleaning and restocking a machine our team will be mindful of commercial aspects of the business, like menu fatigue and ratios of sales…meaning customers are guaranteed best advice.
Award winning team. From a 'best team' win for the finance team in a prestigious national award, to our internal awards, which reward hard work, the Broderick's bunch are motivated to overachieve.
Keen to be part of the team? Get in touch on 0844 335 3000