Why Broderick's?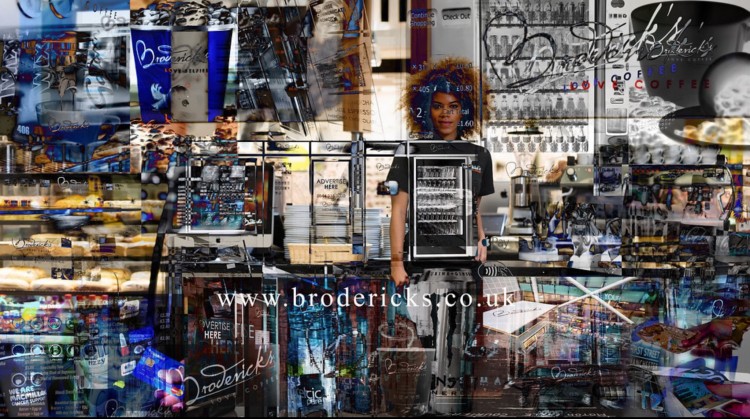 Why Brodericks
We've been told that the second you step into a room with someone from the Broderick's team, you can feel the passion and excitement for the business, and for the businesses we work with.   People say there's a spark and an energy that show how much we care.   It's only natural: Broderick's is older than we are…it's in the blood and we're proud that this feeling has filtered throughout the team.   As a family business, we believe in personal service and our customers are swept up by the belief in doing better…their successes are our successes and vice versa.
But emotional outpouring aside…yes, we love this business so much it hurts, it's a massive part of our lives, but there are cold hard facts too that make Broderick's the vending and refreshments business of choice. For the catering and food service sectors, workplaces, airports and universities across the UK, Broderick's is the nation's preferred vending business.
Why we believe Broderick's leads the way in vending and refreshments:
Unparalleled innovation
We've invested heavily in our machine park: vending machines can do amazing things, and we believe our customers should benefit from the latest advances.
We trial concepts whilst other vending businesses sit on the fence: from our Media Vend on-screen technology to Apple Pay, we embrace the latest technological breakthroughs.
Broderick's is a work in progress: we don't rest on our laurels, we're always thinking, always searching for ways to make vending better, more fun and more intuitive for consumers. We offer upgrades mid contract, so customers are kept up to date at all times.
Technical excellence is our pride, so we install only the best Brita filters and run an exchange program for water filters.
 Flavour and choice are front and centre
Offering Coffeeshop quality is our mantra. Customers equate Broderick's with high quality coffee, with real milk, from the best range of machines, fitted with the latest modern technology. From bean to cup coffee to soluble coffee, we can cater to all tastes: whether that's a grande cappuccino or an intense espresso.
Working with respected brands, at Broderick's we've introduced many vending firsts:   introducing brands like Lindt and Monster to vending.
Constantly searching for new brands and tastes to introduce, our new product development department has been responsible for bringing concepts like Better for you ranges to vending to widen consumer choice.
Leading the way, we recognise trends in vending and have been known to set the trends ourselves! Bringing syrups for flavoured coffees and frappes to vending, we're proud to bring high street offerings to the workplace and snacking on-the-go environments.
We can stock bespoke to customers' requirements. If that means moving beyond food and drink, we're ready for it! Always scoping opportunities for our customers, we have been known to vend everything from golf balls and PE equipment, to books and memorabilia when the latest Starwars film came out!
 Personal service
Broderick's believes in offering an unrivalled vending service, with around the clock support: you can call on us 24/7.
Customers enjoy a high speed national response to all their requests from the Technical Excellence Centre.
Thanks to the latest reporting technology, we can have a machine fixed before you even know there's a fault. Of course, we offer regular maintenance & preventative visits too.
We promise the very best hygiene practice and standards recognised by the industry.
Keenly commercial
Broderick's vending machines offer a modern, interactive buying experience, including meal deals and multi purchase.
Our payment technologies include ApplePay, PayPal, Wave&pay, credit card and NFC mobile. Dual currency is also a feature: from Sterling, dollar and Euro notes, as well as traditional coin.
With an estate of interactive Media Vend machines, we can roll out targeted advertising and messaging at point of purchase.
Flexible financials mean there's a solution to suit every individual customer. Buy, lease, or rent or loan: short or long term.