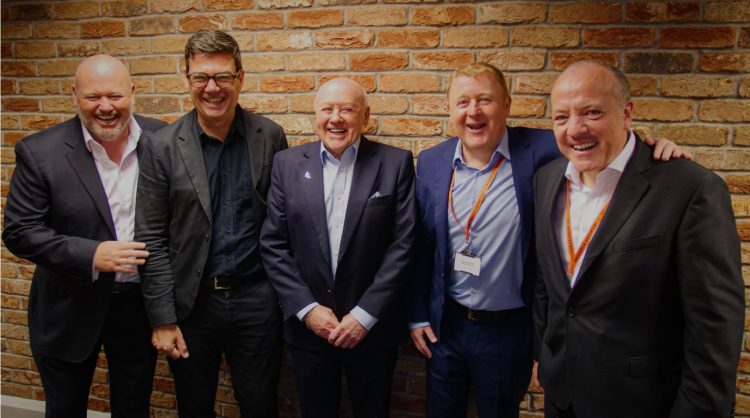 At Broderick's, we believe that working with local businesses to achieve mutual goals and represent Manchester in a positive, uplifting manner is of vital importance to building our community, therefore, our local, Wythenshawe family business had the pleasure of hosting a networking event on Friday 8th of July, meeting local business and public sector leaders – with a speech from keynote speaker, Manchester Mayor, Andy Burnham.
Behind the scenes …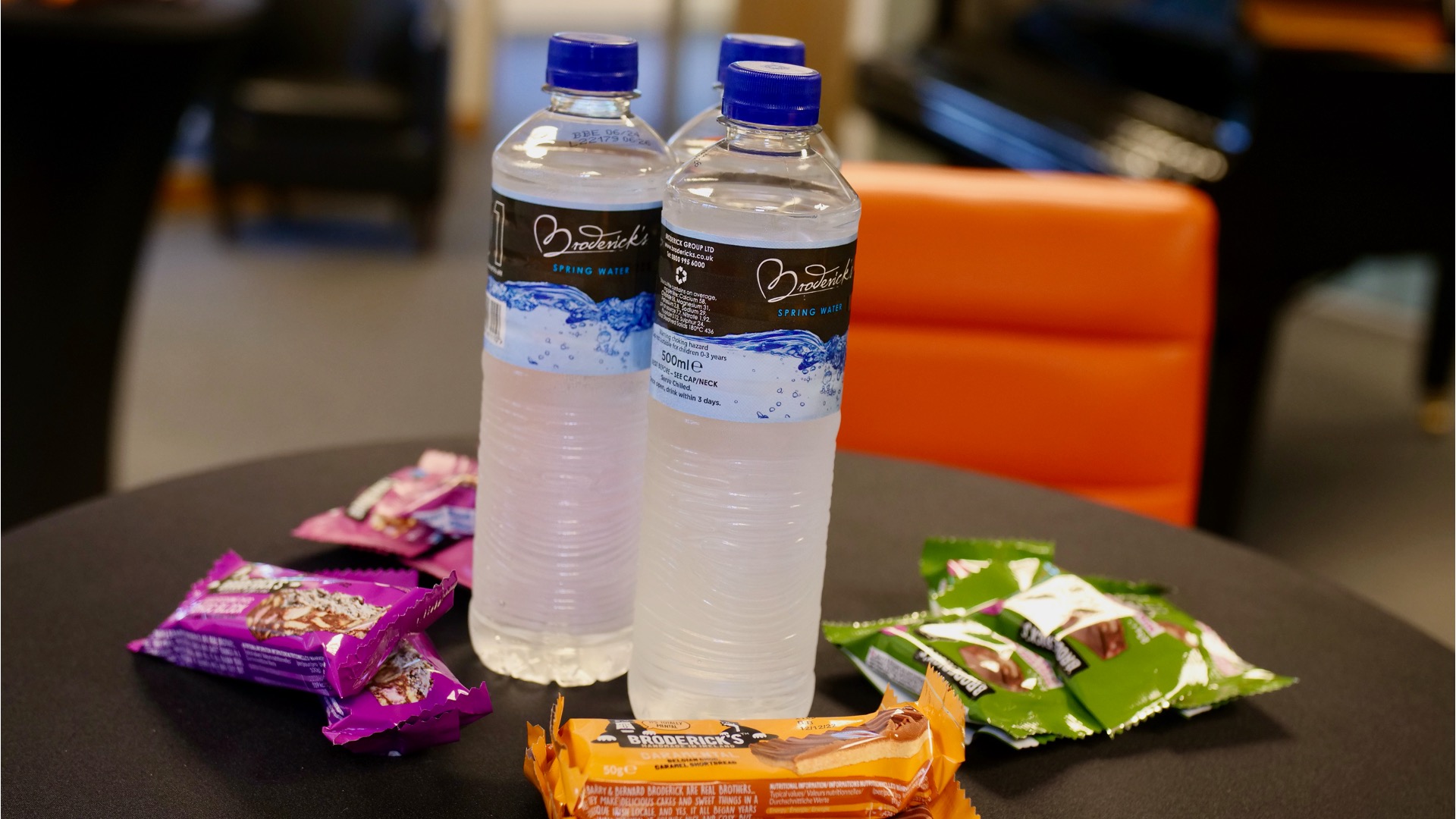 Preparing for the event required careful consideration and re-structuring of the office floor to make space for the successful turnout. Small, round tables were brought in and filled with Broderick's refreshments – including a few of our favourite rocky road and millionaire shortbread bars! – as well as our ingredients processor, Danielle, putting her incredibly talented barista skills to use by serving a delicious selection of hot beverages (a favourite across the day seemed to be our famous lattes, but would you expect any different?!). The set-up was now ready, and time for the guests to begin entering around 8am.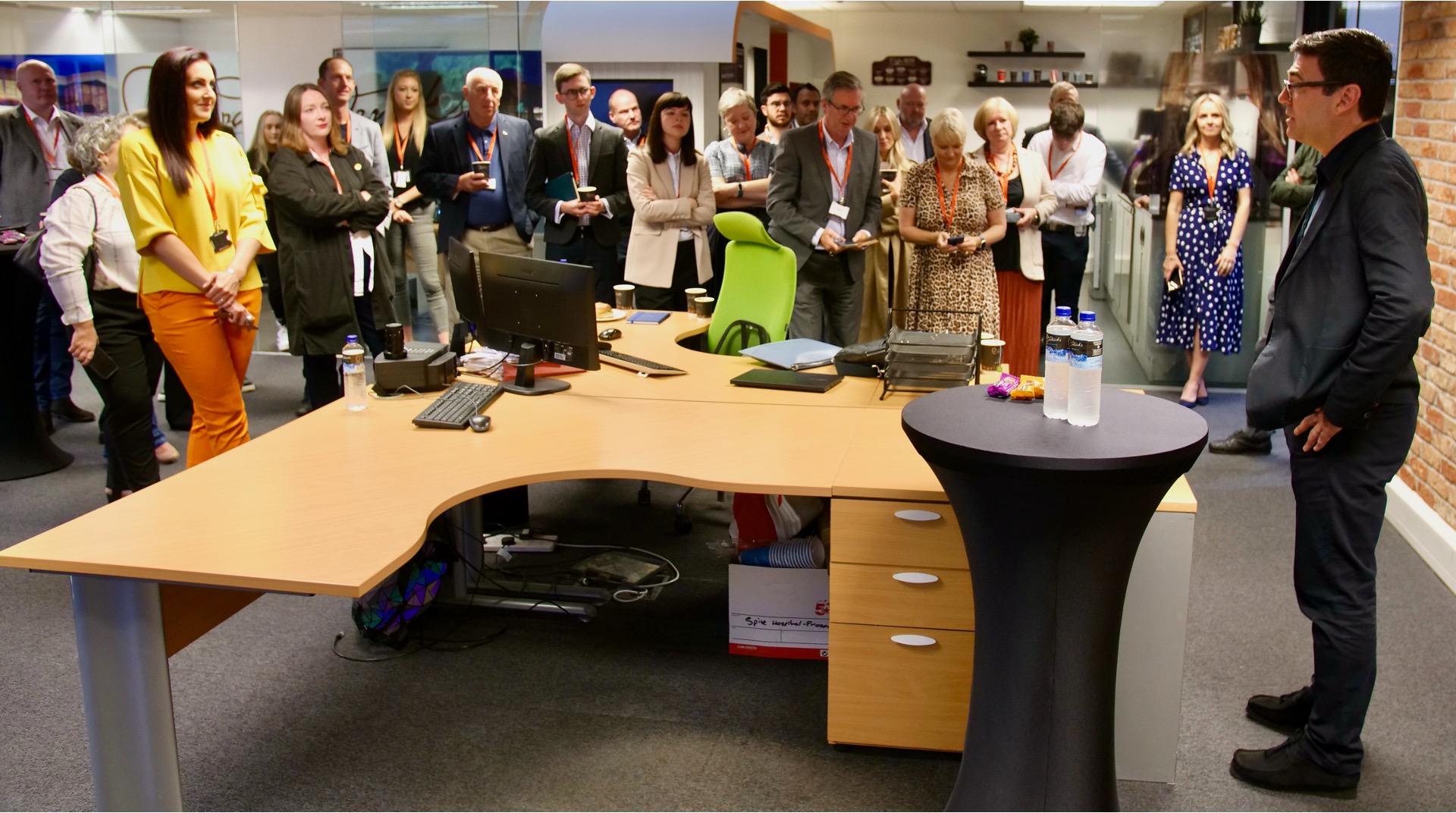 There was a great turnout, with both local businesses and public sector leaders from: THG, Amazon, The Floorbite Group, Vodaphone, We are Prevent BC, Grayling PR, RIBA North West, the Architects Registration Board, Cardinal Maritime HK Limited, NHS and Wythenshawe hospital, as well as key member of parliament for Wythenshawe and Sale East, Michael Kane, and our keynote speaker Andy Burnham – a British Politician who has been serving as Mayor of Greater Manchester since 2017.
Andy Burnham's Speech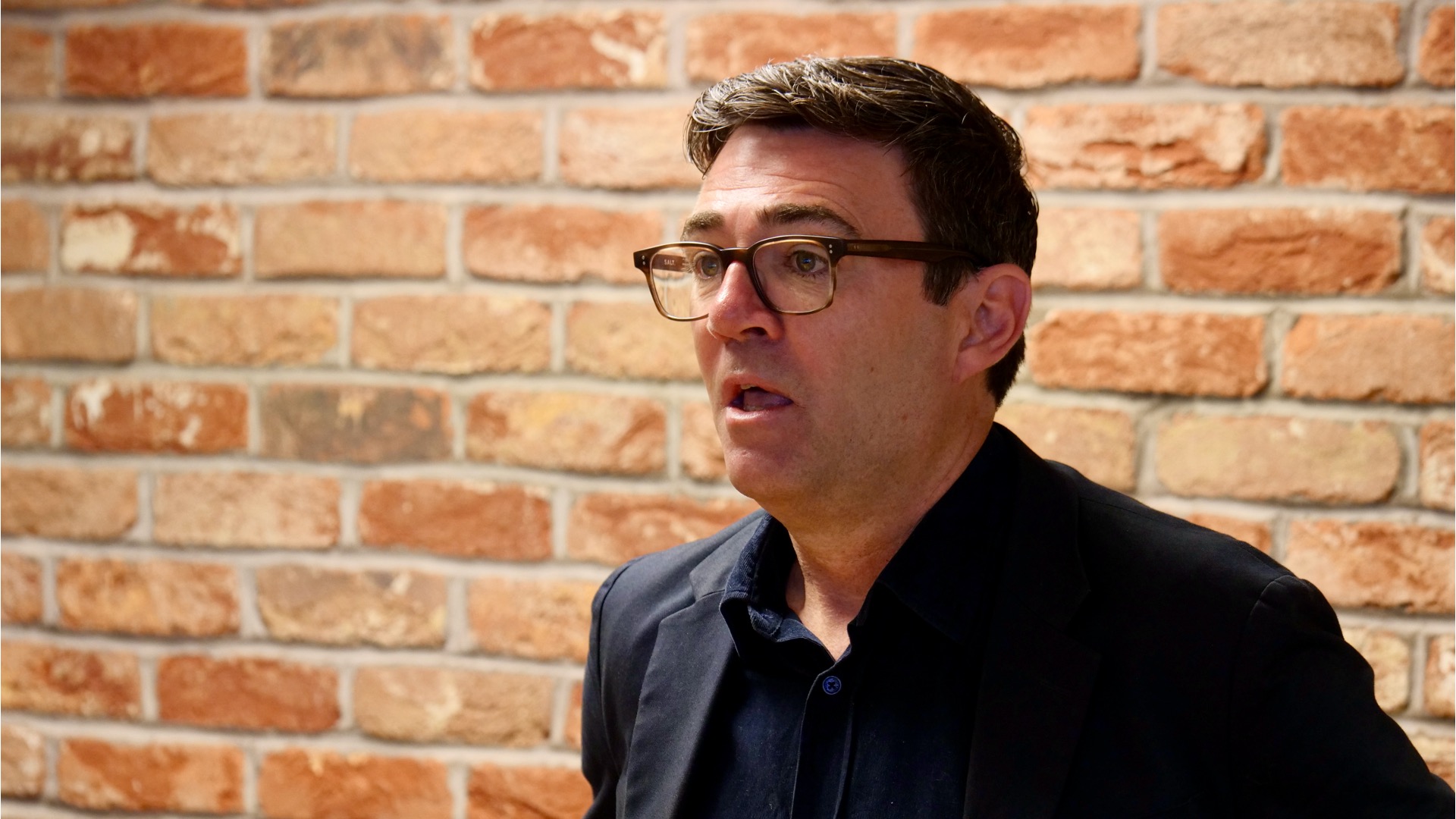 Welcoming these friendly faces through our doors and having the opportunity to create a space where we could all integrate turned out to be a sociable, productive event; to top it all off, we had an admirable speech and Q&A session from Andy Burnham himself, who discussed key matters impacting local businesses, the welfare of our city, and clear, concise strategies on how to combat health, job security and low-income issues over the foreseeable future. His main strategy consisted of being 'pragmatic rather than political' and 'creating success by working together to build a long-term vision' – two essential discussion points.
This event seeks to benefit our community in the long-term and was a lovely way to meet such wonderful people, it was our pleasure to host – and provide the coffee!