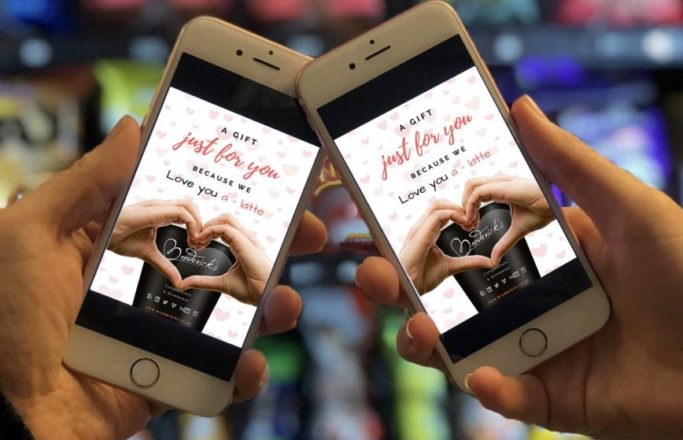 LOVE YOU A LATTE – BRODERICK'S LOVES CUSTOMERS
Enjoy a lovely latte – for free!
Broderick's loves customers and engagement.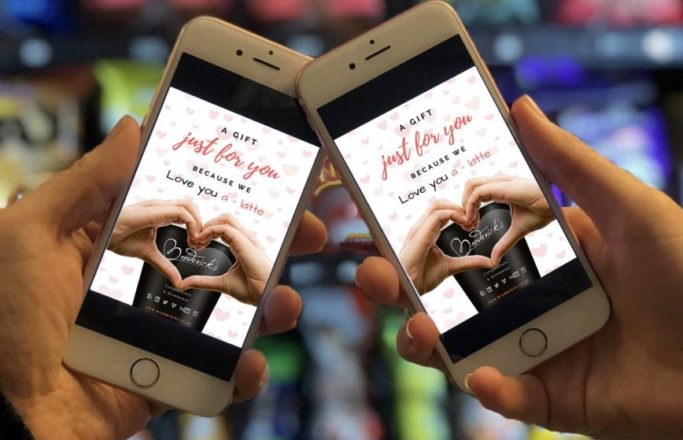 We're romantics at heart and nothing makes us happier than being sure our app users feel loved.  What better time than Valentine's to spread the love, and invite you to enjoy a lush latte – on us!  Be our Valentine and feel the love every day not just on 14th February!
So, hot foot it over to any Pay4Vend enabled Broderick's machine to vend your free latte. You've got until Friday 21st February to claim your treat. Check out your app inbox to receive your gift….and don't forget to post a pic on social of you enjoying your hug in a mug (well, in an environmentally friendly paper cup!).  Do tag us in @pay4vend, so we can like and share! 
WIN! A luxury all-inclusive Holiday in BARBADOS! 
Holiday of a lifetime up for grabs
To celebrate our 50th anniversary in style, the Broderick's team has brewed up the most amazing competition, and it's only for our app users.   
Here's how….
Every single time you vend with Broderick's via the app, you have an automatic entry into the competition and receive a virtual raffle ticket to be in with a chance to win a holiday to BARBADOS! 
And guess what? Every single vend you've done in the past on our app will also generate a ticket into the Barbados holiday draw. So, all your previous app purchases count!
This sensational prize will see the lucky winner and their guest head off on the holiday of a lifetime to stunning Turtle Bay.  
Truly trailblazing – just like our app – the holiday includes flights, accommodation, a catamaran trip and even the chance to swim with turtles.  

Ts and Cs apply:
–  You must fill in all mandatory fields on the app form, including proof you're over 18.
– Must have correct email address, telephone number etc.  If you haven't filled in the form with all mandatory fields then please send fully completed form via Mailchimp or via the app.
– Remember, if you opt out of receiving information, then you won't be able to find out whether or not you've won the Barbados competition! 
ENGAGE AND EARN WITH BRODERICK'S
Engagement brings its own rewards… At Broderick's we truly believe in rewarding engagement
Engage. It's all the rage! Did you know that you're entered into our live competitions every time you buy something through the app? 
We often team up with friends across our connected community to offer vouchers and prizes.  There's always something up for grabs, from brands you love, like MissGuided, Nando's, Cineworld and Amazon.  
If you post a review of Broderick's or of the app on the App store or on Google Play, then you'll receive a treat from Broderick's in your inbox.
If you follow Pay4Vend on Instagram or Facebook, you'll get a double entry to all of our competitions and that means you double your chances of winning! 

 Recommend a colleague – It's Appy days for you both with Broderick's!
All you have to do is send over your colleague's email details via the messaging system on our app…and when your colleague feeds back and sign up for the app then there's a treat in store from Broderick's for you both!
Don't forget to confirm you're over 18 on your app, so you're eligible to be entered into all our incredible competitions. 
WIN A FABULOUS FREEBIE DAY!
Yes, you could win a fabulous Broderick's Freebie Day at your workplace or campus! 
Our Broderick's promotional freebie team will visit our winner's workplace or campus complete with free samples of all the new lines that we're loving here at Broderick's. You'll be the most popular person around as your colleagues get a taste of all that's new from Broderick's – from Twirl Orange to new-pack Pringles, the tasty Twix Salted caramel flavour and the more-ish Growers Garden Broccoli crisps.  Just let us know via the app why you think you deserve a freebie day and the company with the most votes wins a Freebie Day! 
About 'Appy Days – Breaking News
If you're a Pay4Vend app user, 'Appy Days will be keeping you in touch with all the breaking news – and as we're sending it out just 4 times a year, we won't be blocking up your inbox – we just want you to get the most out of the app.