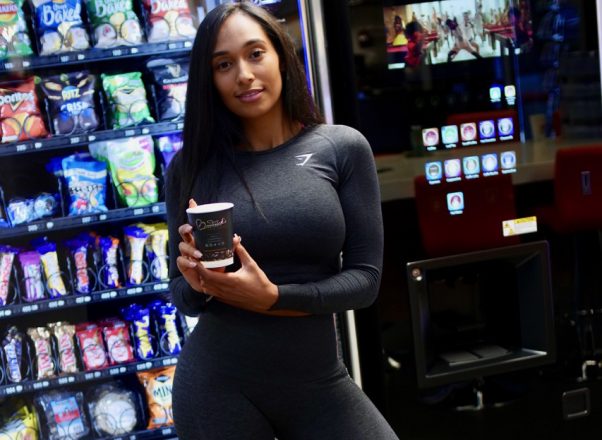 Working out to get that healthy, feel- good feeling only regular exercise can bring? Or just taking the kids to cool off in the swimming pool this school hols? There's nothing quite like a Broderick's brew to round off a visit to your local gym or leisure centre.
The leisure sector is really loving Broderick's this Summer! We've lots of new leisure customers signing up and complimenting us on providing the type of healthy drinks & snacks that their health- conscious visitors are looking for!
Broderick's leisure sector customers are keen on offering vending choices that include healthy snacking ideas: there's lots of choice, such as protein bars, veggie, vegan and 'free from' options. It makes sense, as after all that working out, a sugary snack might set you back.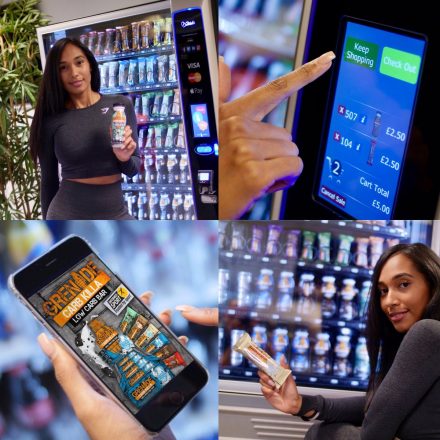 Not to say we don't sell quite a few chocolate bars in leisure centres and health clubs. After using up all those calories exercising, a square or two of chocolate is a popular reward for all that hard work!
Our Broderick's cashless payment options also suit the leisure sector lifestyle. We all know that card  & app payment is so convenient for busy people on the move. Cashless vending is what many people are looking for today… and it means you don't have to carry coins around or leave them in the changing rooms whilst you work out in the gym. Swindon Leisure Centre has just committed to going cashless and we can see that this will be a growing trend.
Broderick's has a wide range of leisure customers – from luxury spas through to hotels, gyms and leisure centres. We've recently welcomed on board several new leisure clients including the GLL Group and Oldham Leisure Centre(s).
Our Broderick's bespoke Pay4Vend app is winning lots of fans in the sports sector this Summer. Trafford Leisure will be introducing our groundbreaking App and Manchester University's Armitage Sports Centre and Platt Lane sports complex have also agreed to launch Pay4Vend for the benefit of their visitors. All of these are exciting wins in the wellbeing arena for Broderick's and show the growing popularity of Pay4Vend.