Broderick's Barista Training
Ever wondered what it takes to be the artist behind your daily coffee? Whether it's a quick takeaway cup, or a sit-in catch-up with family and friends, each cup of freshly brewed coffee you consume will have been crafted and perfected by a barista.
As coffee vending specialists, Broderick's are proud to have our very own barista trained member of staff at our Head Office. Not only does she produce a range of quality hot beverages, she also shares her expertise with fellow colleagues. Let's take a look at the barista training our work experience student, Grace, and summer Marketing Assistant, Lucy, took part in recently.
To begin their barista journey, Danielle explained the history behind coffee culture and how tastes have evolved over time. This led to the first stage:
The Espresso
An espresso serves as the base for many coffee drinks and is known for its rich flavour. The girls began by learning how to extract coffee from the grinder, then brew the perfect shot of espresso. Our barista was asking questions throughout to check the girls' understanding, such as, how to level out their coffee, which handle they needed to secure to begin brewing, and which buttons to press. Once they had watched a professional demonstration, the girls both practiced creating their espresso with the barista's assistance, before creating their next shot independently.
Throughout this part, the girls learnt how to identify a poor-quality espresso by the way it looks or smells, so they knew what to avoid to ensure perfection!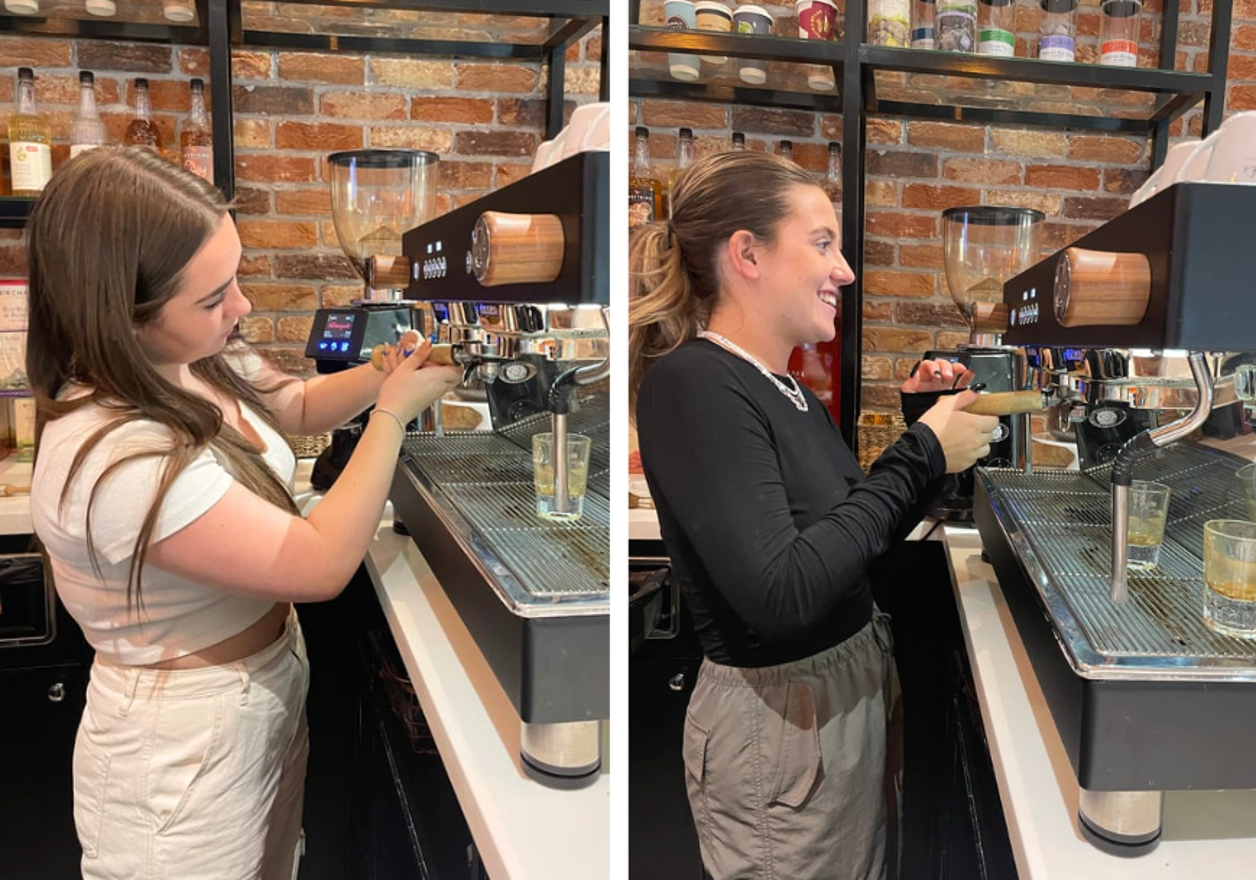 The Milk Drinks
Following the introduction to coffee, our barista began to explain the process of making the following milk-based drinks:
Latte – this demonstration described how to correctly steam milk to ensure a smooth, silky texture, ready to blend into the base espresso. Following from this, a creative teaching of latte art was shown to further our training barista's skills. This included a step-by-step demonstration on how to ensure the correct milk texture, where to begin pouring, how to craft a love heart shape, and how to make small alterations to perfect the design.
Here are the girls' first attempts and their progress after a few practice runs.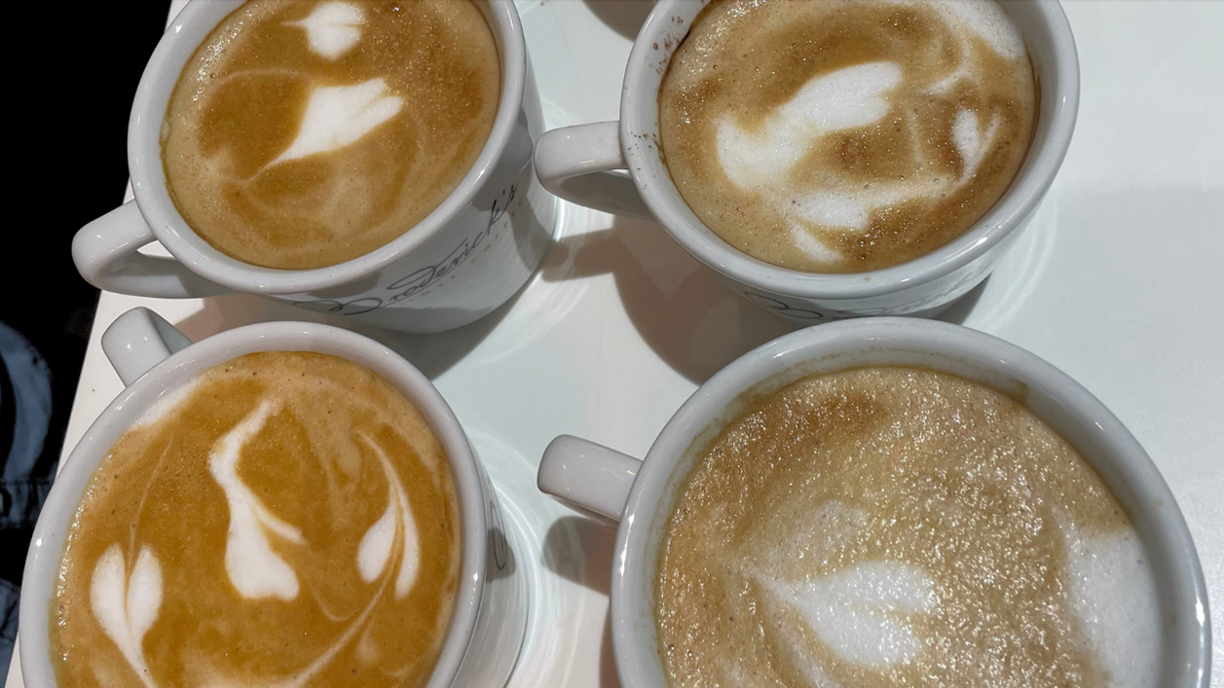 The rest of the training consisted of cappuccinos, mochas and even a hot chocolate for our sweet tooth Team members! The girls then proceeded to make coffees for all our Head Office Team where they received wonderful feedback and importantly – barista approval!
We hope this experience inspired the girls to maintain their barista skills throughout their next ventures!