Better for You with Broderick's
If the pandemic taught us anything, it's that our health is not to be taken for granted. We understand that our customers want to make healthier choices on the go and so we're committed to making healthier options accessible and convenient, offering our customers high-quality, nutritious, and most importantly, tasty snacks! Our Better for You range consists of plant-based, vegetarian, gluten free, low sugar, low fat, and protein-packed refreshments whenever you need them. We believe consistency is key, and small changes can make a big difference, so we'll be sharing a few of our favourite on-the-go snacks and drinks from the range.
Reach your fitness goals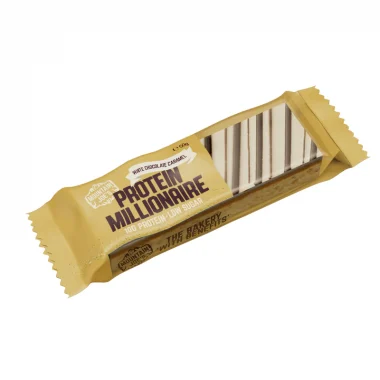 Whatever your objectives are in the gym, protein is an important part of our diet. The Better for You range features a selection of protein-packed treats to help you stay on track, ready to smash your next work out. We've got Mountain Joe's protein millionaire bar– a dreamy chocolate and caramel low sugar option with a whopping 12g of protein! A tasty way to hit your protein goals and reward your hard work. Perfect for chocolate lovers and gym-goers!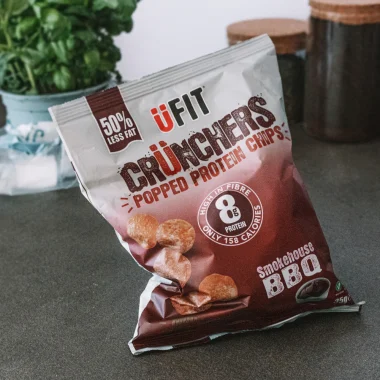 For the health-conscious snackers we've got protein crisps, yes, you read that right… protein crisps! Healthy and crisps aren't words you often find together, but you sure can in a Broderick's vending machine. UFIT crunchers' protein crisps, in both Thai sweet chilli and barbecue flavours, are a great savoury snack to get you through the day and a firm favourite here in the office.
Feeling fruity?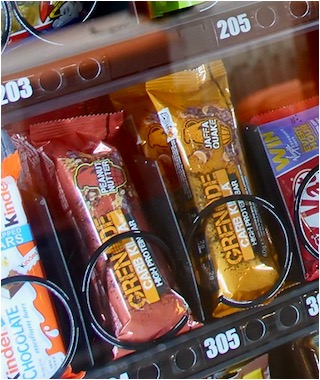 YES! Snack bars by Grenade might be the answer. Whether it's carb killa's zesty 'jaffa quake' bar consisting of smooth milk chocolate, crispy pieces, brownie nougat and orange flavouring or their 'cookies and cream' bar, smothered in rich chocolate with a caramel and cream flavouring, these low-sugar treats will keep you fuelled for the day! It's never been easier to kick a sugar craving and fuel your body with all kinds of goodness. They're low in sugar and carbs but high in protein and fibre, making them a perfect afternoon snack.
Plant-powered snacking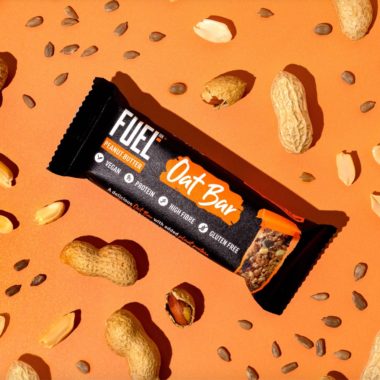 With veganism on the rise, it's important to us that our products cater to all of our customers dietary  requirements. Research shows that 16% of 18–25-year-olds follow a plant-based diet*. That's why we've  made it a priority to stock more plant-based snacks, such as Fuel's peanut butter oat bars – an irresistible blend of oats, seeds and of course, peanut butter! A deluxe, plant-based treat balanced with protein and health benefits? Yes please! If you haven't tried it yet, head to your closest Broderick's machine and let us know what you think!
There's more where that came from. We've got plenty of healthy treats in the range ready for you to try; look out for our machines and remember to tag us on social media if you try something you love!
* https://www.foodmanufacture.co.uk/Article/2021/01/04/Most-Brits-to-avoid-plant-based-diet-nutrition-survey-suggests