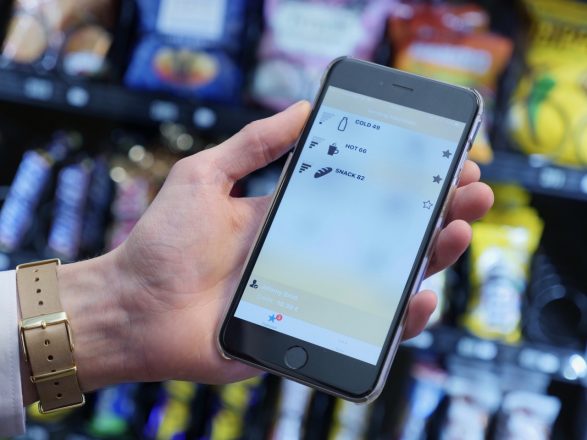 https://vimeo.com/233974537
Whats the app all about?
The Broderick's app is our simple way of rewarding customer loyalty. Improving the vending experience. Every purchase generates a virtual raffle ticket to our monthly draws.
How it works
Download the app.
Register with your email address.
Bluetooth the App with the vending machine, once paired disconnect immediately. This will create a back of house account and we will transfer your £5 introductory offer.
Earn rewards for engagement with our social media channels and the app.
Competitions exclusive to App club members.
Push notifications of high street offers & the latest part time job offers in the city. All nutritional and calorific information. Pay at the vending machine by coin, card or notes. Via mobile credit card, Paypal or ApplePay.
Take a look at our website to see all of our latest competitions and winners.