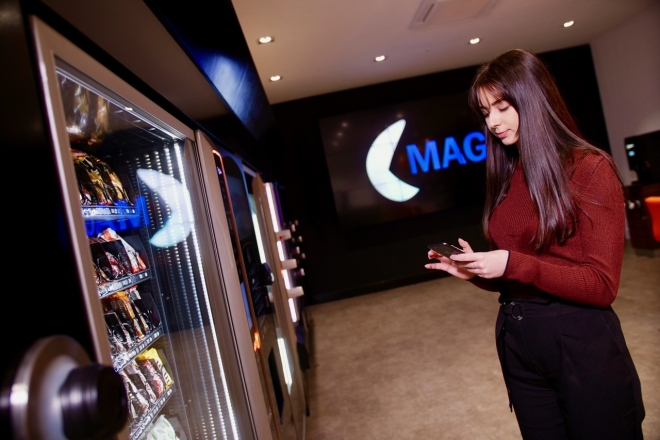 Appy' days are here to stay for Manchester Airport passengers, staff and airline personnel, with news that Sharston-based national vending & hospitality company Broderick's www.brodericks.co.uk  has unveiled plans to introduce its pioneering new loyalty app, Pay 4 Vend, to work across a range of hi-tech Broderick's vending machines located across the airport site.
Broderick's will be celebrating the airport launch with the introduction of an exciting, top flight promotion for Broderick's customers offering fabulous prizes monthly and entry to win an amazing holiday in Barbados competition.
Pay4Vend – the UK vending industry's first loyalty app – has taken off throughout the North West and it's already proving a popular and engaging on-site loyalty builder for some 50,000 Manchester University students, staff at Manchester city centre offices, including early adapters clothing giant Missguided and Ford
Quarter one this year the Broderick's app will be bringing an air of excitement and an element of fun to the airport vending experience, due to its big-draw competitions, customer rewards, discounts, news hub and a wide range of exciting promotions from household names, emerging brands and 'healthier' snacking options. Every time the app is used at an airport vending machine, a virtual raffle ticket will be created for the app's monthly draw.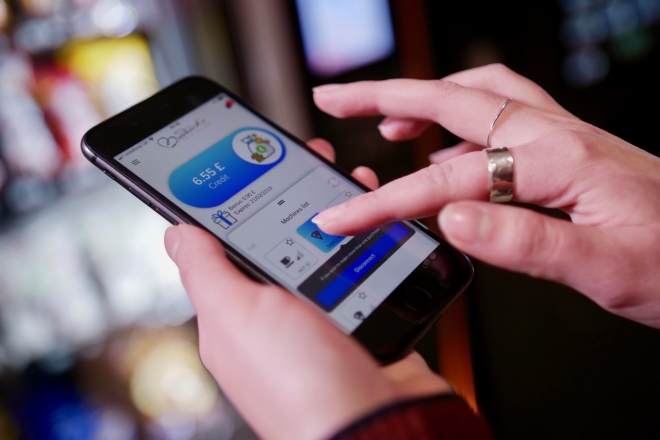 Airport staff & visitors can claim additional bonuses on purchases of healthier products and those with reduced sugar content. And, there are also regular 'spot prize' rewards based around brand NPD or on-pack offers.
Created in association with graduates across the city at The Manchester Metropolitan University and Italian tech giants COGES, Broderick's Pay 4 Vend has emerged as a strong customer engagement device, a hassle-free payment tool and a popular loyalty builder. Its big prize promotions have proved a great incentive for repeat custom.
As Broderick's MD John Broderick highlighted, Pay 4 Vend is key to the success of 21st century vending: "Our loyalty app is downloadable on IOS & Android and provides a completely fresh and engaging consumer experience. It offers the convenience of cashless payment options for airport staff & visitors: customers can simply upload credit to the app using a cash card at a convenient time and payment is available via credit card, mobile , Apple Pay and PayPal.
"Innovation is a byword for Broderick's and our pioneering development of UK vending's first customer loyalty app is bringing real excitement to the vending offering, with its menu of stand – out customer rewards and prizes. We're delighted to team up with Manchester Airport and bring 'Appy days' to staff and visitors across all three passenger terminals!"