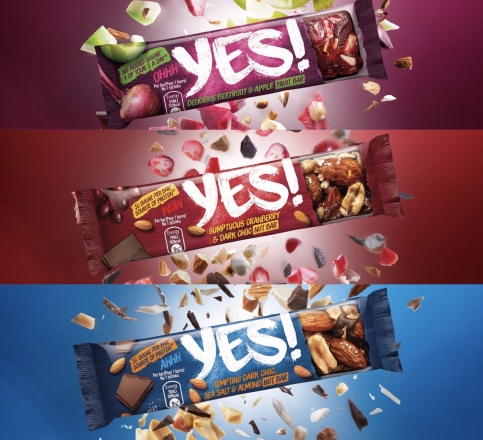 Live More YES!
New from Nestlé: Broderick's introduce new wholesome Yes! snacks in the vending machines. You won't find them in any other vending machine around!
Four of the bars are high in fibre with the lemon, quinoa and chilli bar being a source of fibre.
The full nut bar range is also gluten free and suitable for vegetarians, while the fruit & vegetable bars are also suitable for vegans.
The coffee, cherry & dark chocolate and sea salt, dark choc & almond bars contain 189 calories per bar, whilst the cranberry and dark choc bar contains 183 calories.
The fruit and vegetable bars have 118 (Lemon, Quinoa & Chilli) and 123 (Beetroot & Apple) calories.
The range contains no artificial sweeteners, flavours, colours or preservatives.
Brodericks says YES! Watch out for these new bars in Broderick's Vending Machines. Try before you say… Yes?! Simply RT and LIKE to #win a sample ?✅ pic.twitter.com/EvHJX8qMuP

— Brodericks Love Coffee ?☕️ (@BRODERICKSLC) February 26, 2019
Don't leave your snacking to last resort!
Tell us what you think using the hashtag #LiveMoreYES