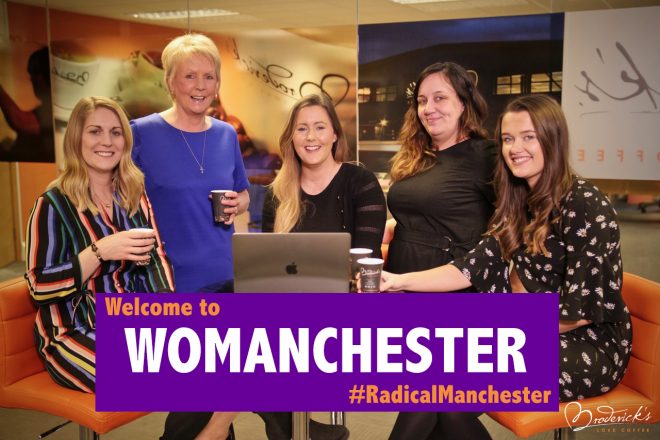 LONG LIVE THE YEAR OF THE WOMAN: BRODERICK'S EMPOWERING STAFF FOR ALMOST 50 YEARS!
Over the last week to Celebrate International Women's Day, we've been sharing thoughts from some of the inspiring women across the Broderick's business. We won't be leaving the sentiment of International Women's Day behind though, and we're delighted that 2018 has been hailed as The Year of the Woman.
Broderick's has always been committed to empowering staff – both male & female – on their career path. Back when Broderick's was founded, almost 50 years ago, true diversity and gender equality in the workplace was still a far-distant dream.
As a progressive, family firm we have a long track record of developing staff and rewarding their progress. We've always believed in promoting from within, based on merit, irrespective of gender. At Broderick's opportunities have been presented to many women (men too of course) over the years. Our Broderick's women have carved careers in a largely male dominated industry.
Fast forward to today and our Broderick's team now features no less than nine women as departmental heads. All of these leaders have progressed up the Broderick's career ladder. The male managers have also risen through the Broderick's ranks. It's the Broderick's way – empowering staff, looking after our own when they show initiative, dedication and an aptitude for management. This means that our female & male managers bring a wealth of practical experience to their management roles.
Over the years we've introduced some amazing employee ideas for the business, as everyone has a part to play in the success of our company.
Just as we're true innovators in the industry we also embrace fresh thinking on recruitment and employee development. So, 2018 is the Year of the Woman, but for Broderick's it's the year of personal development for all of our staff.
We may be a long-established company but we pride ourselves on always looking forward, calling on our intuition when it comes to recruitment. We look for employees – male or female – with a 'Can Do' attitude who share our work ethics and company values.
At Broderick's there's true gender diversity in action every day as people of all ages and backgrounds make up our strong and united team. Long may that continue!
Fancy joining the Broderick's team? We're always on the look-out for fresh talent. Drop us a line to info@brodericks.co.uk and tell us what you're made of!