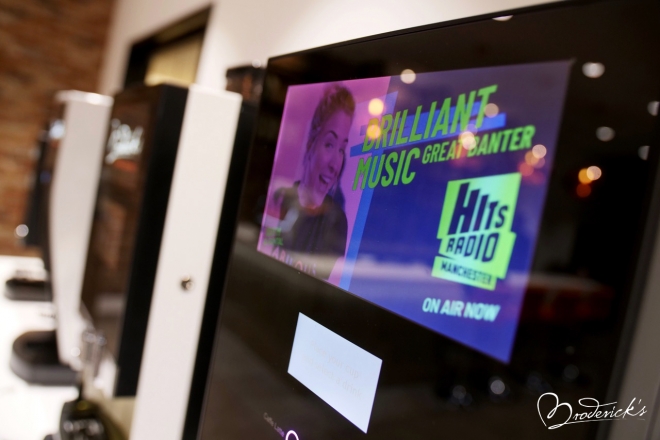 Make sure you tune into Hits radio on Monday morning!  We're bringing Monday motivation to airwaves near you, with our broadcast, challenging bosses to bring Broderick's coffee on board in the workplace.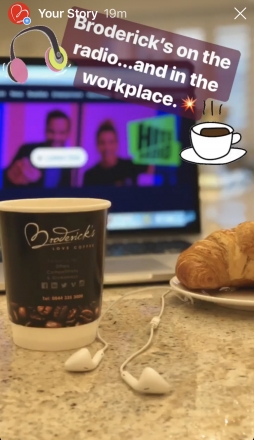 We know how important it is to stay fueled up at work.  When your to-do list is as long as your arm, you need a really great brew to power your day.   The coffee we provide to workplaces is coffee shop quality – we've been doing it for 50 years, so we know our stuff.
Here are a few of the ways we've honed the tea (and coffee) break experience over the last half century:
In a recent taste test, our leaf tea was voted best in machine!
Our hot chocolate is made with far more real cocoa than other brands for a richer, more satisfying taste.
At Broderick's we use real milk in all coffee and vending machines, plus it's skinny milk, with less fat – for a healthier drink.
For café quality coffee, we source our premium coffee beans from the best producers worldwide.
What's more, we've developed the Broderick's Beanstalk foundation, so every drink you enjoy gives back to worthy causes.
Every year, we sell over 25,000,000 quality hot drinks in our vending machines – that's a lot of people choosing Broderick's.
So, why not listen to what they're saying on the radio and get your boss to bring in one of the nation's favourites to perk up the tea break at your workplace? Challenge them to take the taste test.  There's a delicious coffee in it for you and your team when they choose to install a Broderick's vending machine in your office.
Contact us on sales@brodericks.co.uk or call 0161 945 2020 and quote "Broderick's on Hits Radio" in your enquiry!