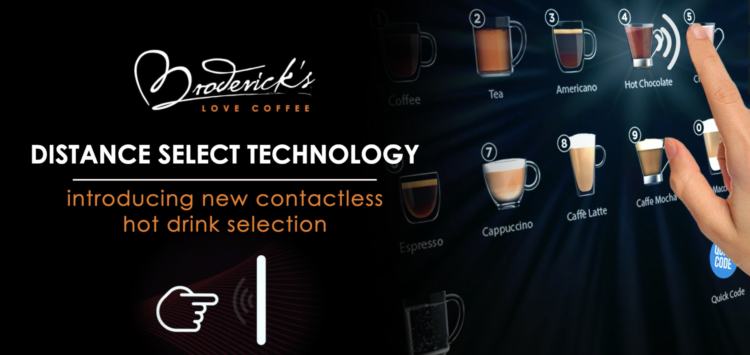 At Broderick's we pride ourselves on innovation and providing our customers with the latest technology, which is why we have developed a new distance selection system.
Watch the video here…
The consumer can simply indicate the drink they desire from a safe 2cm distance, creating a hygienic barrier.
With this advanced tech, you can still get your favourite hot drink without direct contact…minimising the risk in the current climate, and winning the consumers' confidence to use an automatic coffee machine.
Fancy a machine to help make your workplace COVID secure?
For more details contact Broderick's on 0800 995 6000 or complete our contact form below…