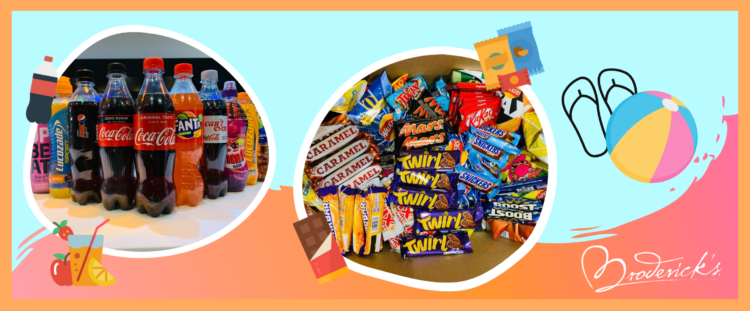 We hope you're staying safe and happy!
Don't forget you can show your support to our amazing NHS workers. Head to our Just Giving Page today and make a donation. Your contribution will buy the NHS workers hot drinks and snacks at our machines.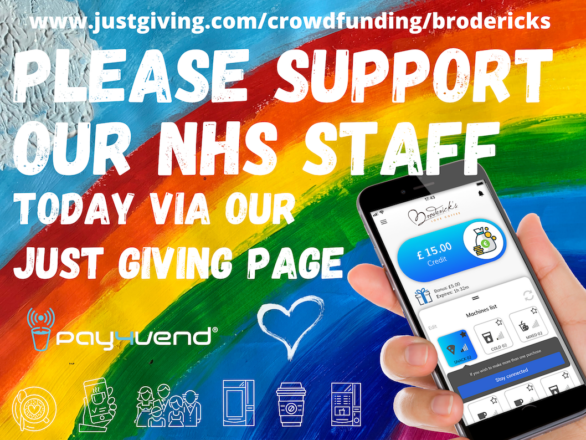 And whilst we stay safe at home…
Our Summer Boxes and Juice Boxes are available to purchase, with delivery to your doorstep.
Packed full of delicious and thirst-quenching goodies, enjoy the sunshine even more with our Broderick's Boxes!
You'll receive 100 items for only £40, with the Brodericks's Summer Box. Filled with new and tasty treats, such as Twix Salted Caramel and Pringles Minis, what's not to love?
We will also pack 50 of your favourite 500ml drinks for only £28. Choose from Coke Original, Coke Zero, Green Monkey CBD, Calm Coffee, Upbeat, Lucozade & more, to create your own Broderick's Juice Box.
Both boxes are delivered via Parcel Force, with a £5 delivery cost.
Follow our Facebook and Instagram @broderickslovecoffee, and DM us to unlock special deals!
Click here to purchase a Summer Box! Click here to purchase a Juice Box!