BRODERICK'S IN BUSINESS: CAMPUS COFFEE
Up and down the country we are supplying students with the fuel they need to get through long study days and those pre-exam all-nighters. Across the campuses of the University of Manchester, Manchester Metropolitan, the University of Birmingham and Arden University, Broderick's machines are providing students with much-needed sustenance and a well-deserved break! From libraries to sports centres, students will be able to access convenient and low-cost refreshments from the Broderick's machines.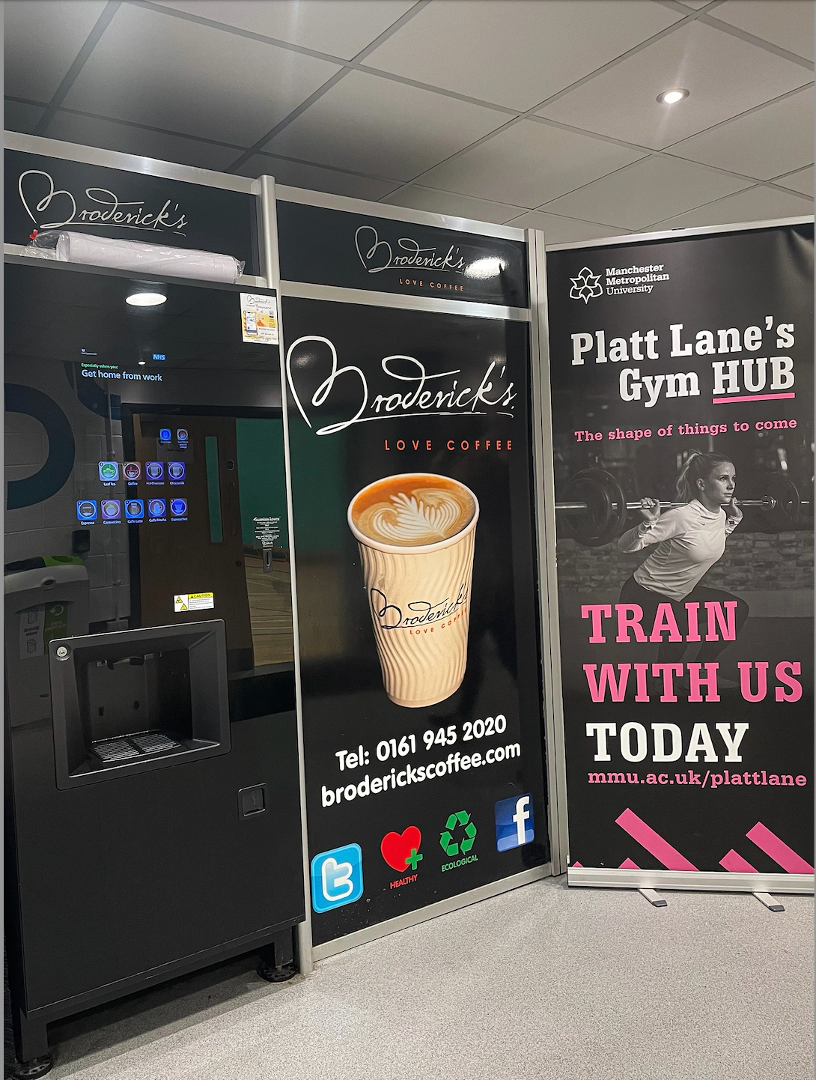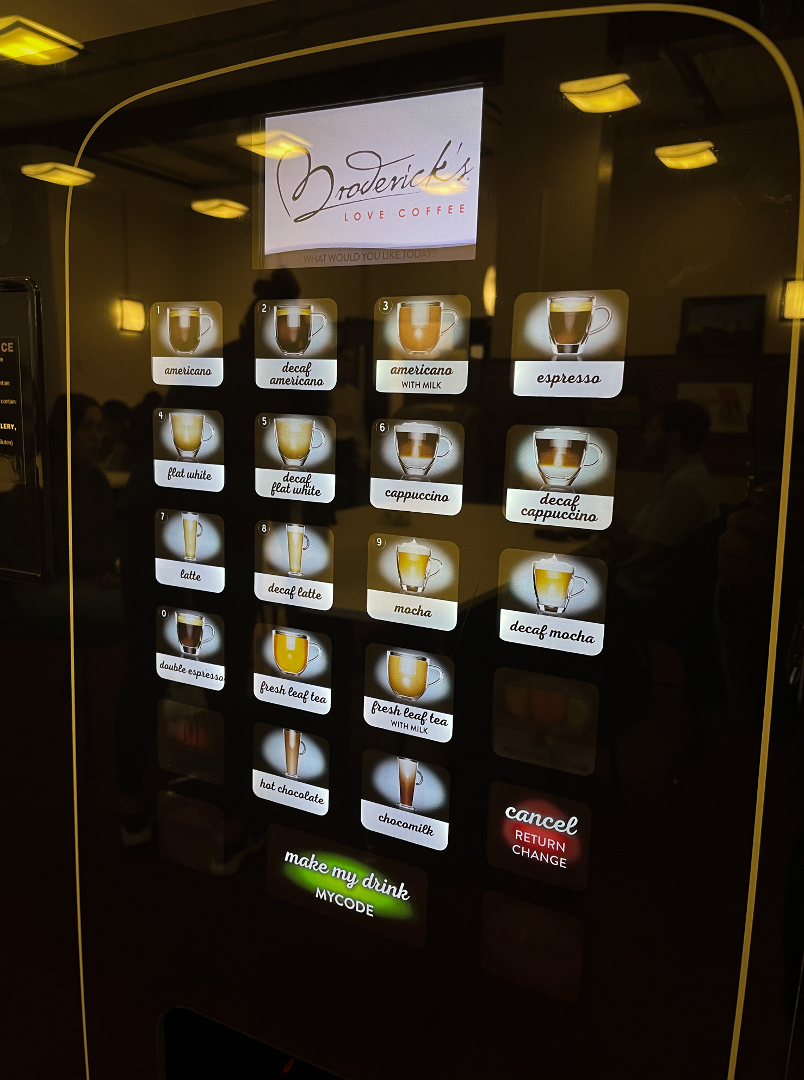 Machines across University campuses
BUDGET FRIENDLY BREAKS
It's a well-known fact that students are forever on a budget, often living off a diet of pot noodles and vodka (those were the days)! But, with a Broderick's vending machine, there is an opportunity to offer students a refreshment solution they can afford – with coffees for as little as £1 they're well within a student's financial reach. We offer students a range of snacks and hot and cold drinks for a fraction of their usual cost, ensuring that the students stay refreshed, and that your machines stay busy!
THERE'S AN APP FOR THAT
The Broderick's Pay4Vend app allows students to get more for their money. The app helps students to budget and manage their credit and parents are able to top up their credit for them, ensuring that their kids have a nutritional snack every once in a while! What's more they can enjoy exclusive discounts with Pay4Vend and even have the chance to win vouchers and tickets.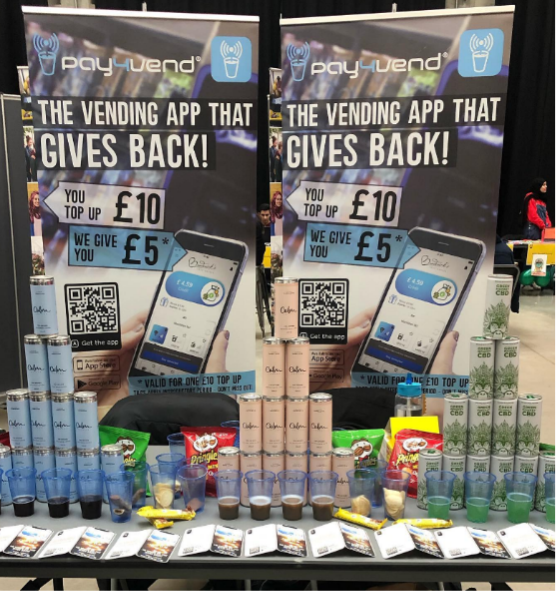 Check us out at Fresher's Fairs across the country.
TERM TIME TOP UP
At the beginning of October, we decided to pop down to the University of Manchester and Manchester Metropolitan to make sure the students were surviving their first term and to treat them to a well-earned free drink in the library.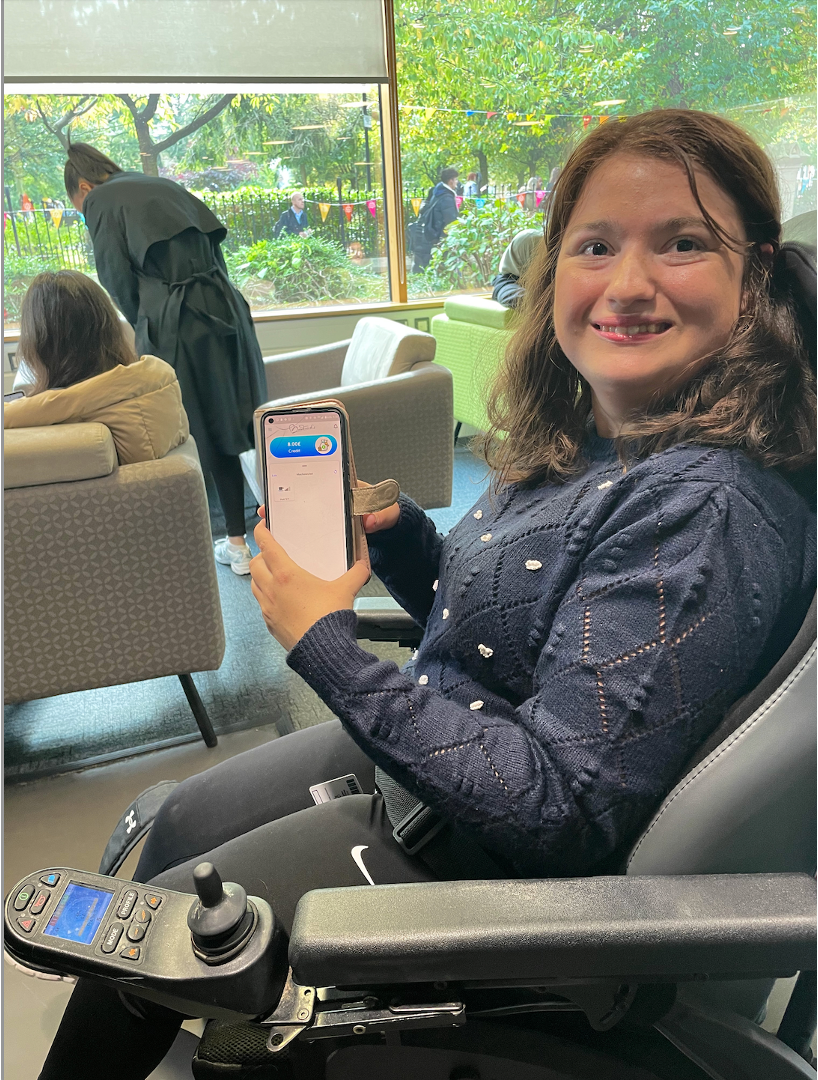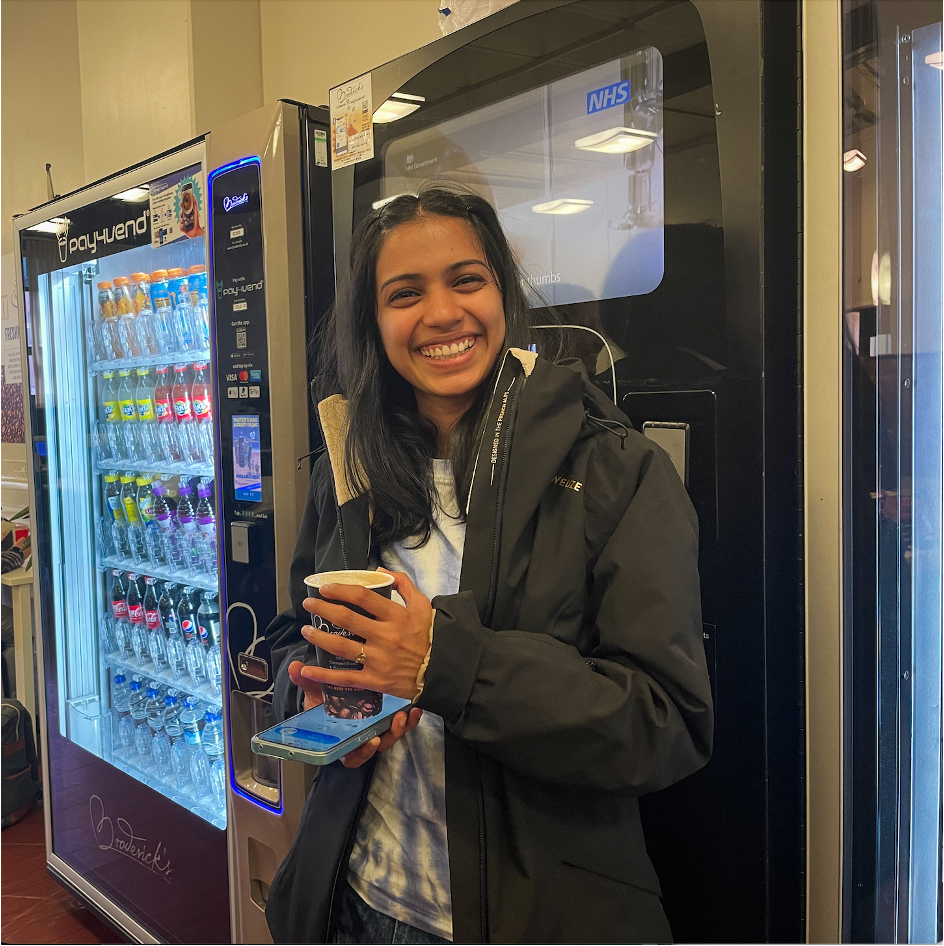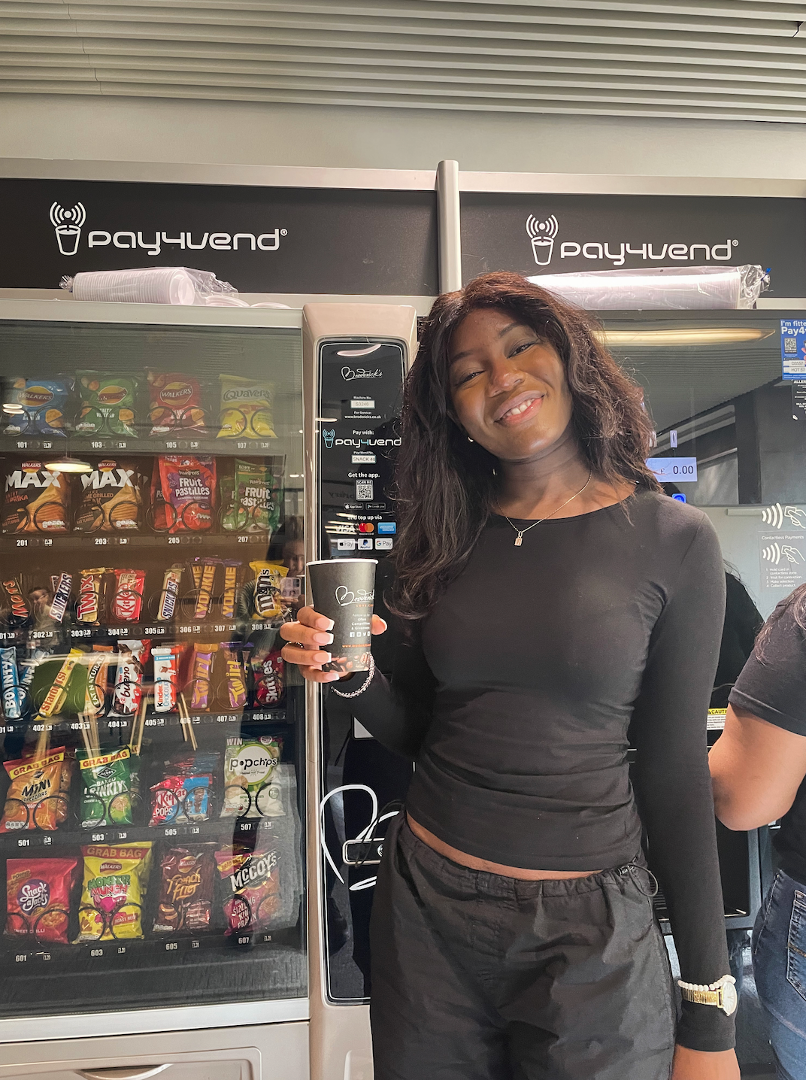 Facility managers need to be considering the value of vending for their campus. Offering students a diverse range of snacks and drinks at a fraction of the price means they can grab something quick and healthy while they study. These convenient solutions may even help their academic performance. What's more our use of the latest technology and cash free payments allows students to grab-and-go without any fuss.
Want to find out more about what Broderick's have to offer? Why not get in touch to find out how your workplace could benefit from a Broderick's machine. Or learn more about who we work with in our case studies of customers.