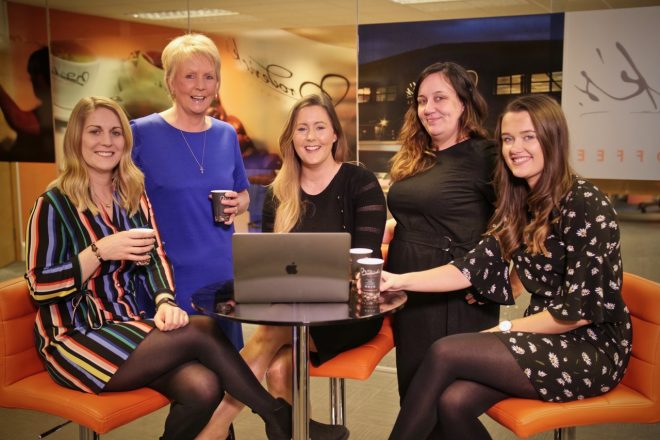 Our women leaders – as strong as Broderick's signature espresso
To celebrate International Women's Day & #PressforProgress, we've caught up with some of the inspiring women who make Broderick's such an exciting and innovative business.
Over the next week or so, look out for a series of mini interviews on our social platforms and blog, where our managers and heads of department talk empowerment and life at Broderick's.
Donna Wilkinson: Service Manager
Broderick's directors encouraged me to suggest the next step on my own career ladder.
"I joined Broderick's over 10 years ago when I was just 18. As the company grew the directors encouraged myself and other members of staff to grow with the firm by giving us scope to develop as professionals and as individuals.
"I feel that all the hard work in the early years is now paying off in terms of opportunities and challenges that have come my way.
"Recognition is very important in the workplace and the company's growth enabled me to suggest the next step on my own career ladder.
"It would have been easier for me to stay in my comfort zone but I jumped at an opportunity to work at a senior level in the service team. Admittedly it wasn't the easiest option but it was something I really wanted to do, to prove myself in a challenging part of the operation.
"It's a true family business where everyone is treated as individuals. Business for Broderick's is more than just facts and figures, it's about the team. "
Inspiring Women: Where do I start? In the public eye Serena Williams is such a strong woman, or Davina McCall who despite many challenges in her personal life has taken time out to qualify as a personal trainer, whilst being a single Mum of three children and holding down a TV career. Closer to home there's the hard work, discipline and positivity of my personal trainer, Kelly.