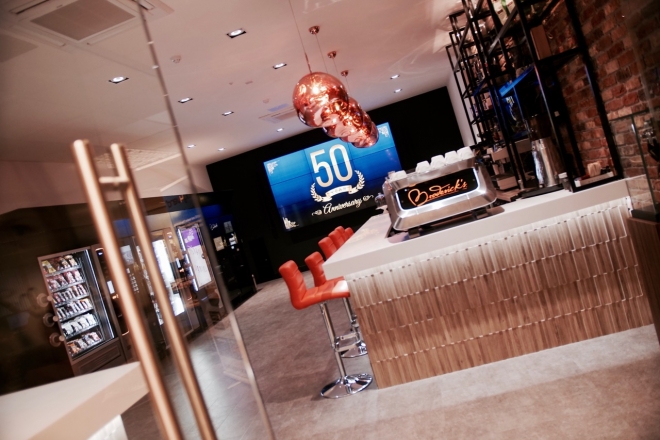 Today marks the 1st World #VendingDay though every day at Broderick's is a celebration of innovation in vending, this calendar marker turned our thoughts to the fact that it's the 1st World #VendingDay our family business will celebrate since we launched back in 1969.
We've made it our passion to overthrow the perception that ''change is inevitable except from vending machine.'' The only thing that's stayed the same over our last 50 years in the business is that Broderick's has continued to lead the way in creating the ultimate vending experience.
✅ Ha'penny to App.
It seems decades ago that loose change was the only way to pay at a vending machine.  As early pioneers of multiple ways to pay, we introduced card payment, contactless, various Currencies, PayPal, Apple Pay. In fact, the only thing we don't accept is an I.O.U.! It's the Broderick's app though, that's really making waves this World  Vending Day.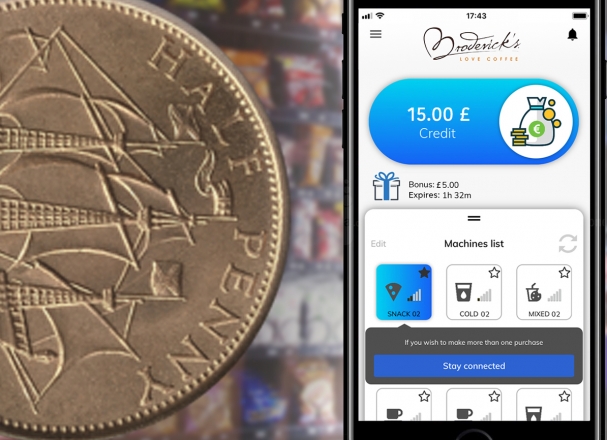 ✅ From Taking Small Change to Making Change. 
Sites across the UK are making the most of the Broderick's Pay 4 Vend app, with user numbers sky rocketing.  It's a win win system for everyone: offering insights for brands within valuable data on shopper trends.  Vending sites build loyalty. Consumers win with fuss-free payments and the chance to win big, and earn discounts.
✅ Forward Thinking.
We may be 50 years old, but in one area we'll never grow up:we love fresh thinking.  That's why, this World #VendingDay, we're celebrating a working group of university business students who are our partners in keeping #vendingtrending.  We've tasked them with uncovering the latest innovations and trends, not only in technology but in food and drink.  Their insights and focus groups will feed into our technology partner COGES, to continue to keep us at the forefront of all things vending.
✅ One thing we know for sure.
When World #VendingDay comes around again next year, we'll have plenty more to shout about. From one year to the next, at Broderick's, we-never stand still.