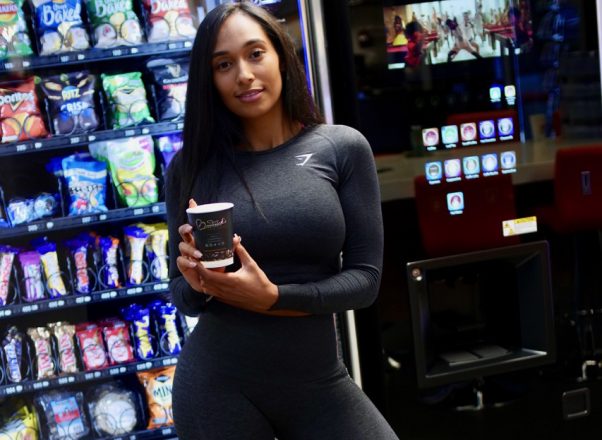 Here at Broderick's we've been discussing New Year resolutions, with plenty of us pledging to hit the gym instead of the gin by signing up to Dry January. Some of our colleagues are getting into cycling or pounding the pavements for a morning run, so let's hope we can stick with our new regimes. It would be extra good for us if we team the exercise with the potential health benefits of coffee.
Kick-starting a new year by resolving to drink a cup or two of coffee daily doesn't often appear on New Year resolution lists. This year though it could be different!
According to the experts, drinking coffee may present health benefits for some, as well as tasting delicious. So, bring on the Brod's (responsibly) is what we're all saying!
Intensify Your Workouts
Did you know that caffeine can intensify your workouts as well as presenting potential health benefits of coffee? So, New Year's resolutions to get more active and drink coffee regularly seem to go well together!
Perhaps the biggest advantage of drinking a black coffee before working out is its fat burning properties. It can also boost your metabolism, ensuring you burn up more calories, plus it increases mental focus.
Significant Studies
Several recent studies have highlighted potential health benefits of coffee. If it sounds too good to be true – read on! Research by the University of Cambridge found that just one 350ml cup of coffee can potentially add around nine minutes to a man's life! Who would have thought it?
The most significant, apparent health benefits of coffee were seen in reduced risks of liver disease, including cancer. A study by the faculty of medicine at the University of Southampton found a lower risk of liver disease and some cancers in coffee drinkers. It also revealed a lower risk of dying from stroke.
Compared with non-coffee drinkers, those who drank around 3 cups daily appeared to reduce their risk of developing heart problems. http://www.bbc.co.uk/news/health-42081278
Other factors such as age, whether people smoked and how much exercise they took could have affected results.
Whilst it was 'difficult' to pin down exactly how coffee could have a good impact on health, it may be due to the anti-oxidants and anti-fibotics which prevent or slow damage to the body's cells.
Coffee is very rich in polyphenols, which are found in fruits and vegetables. So, regular coffee drinkers may be getting as much as 1g of these compounds each day. That's certainly food for thought!
In recent years reports have associated coffee with various other health benefits. In 2015 the American Diabetes Association found strong evidence that drinking coffee could reduce the risk of type 2 diabetes. Other studies linked higher caffeine intake to significantly reduced risk of diseases including Parkinson's, Alzheimer's and MS.
As we wait for more studies to be published, there seems to be some potential benefits of moderate consumption of coffee. So, watch this space and good luck with your New Year resolutions!