COLD WEATHER AND HOT CHOCOLATE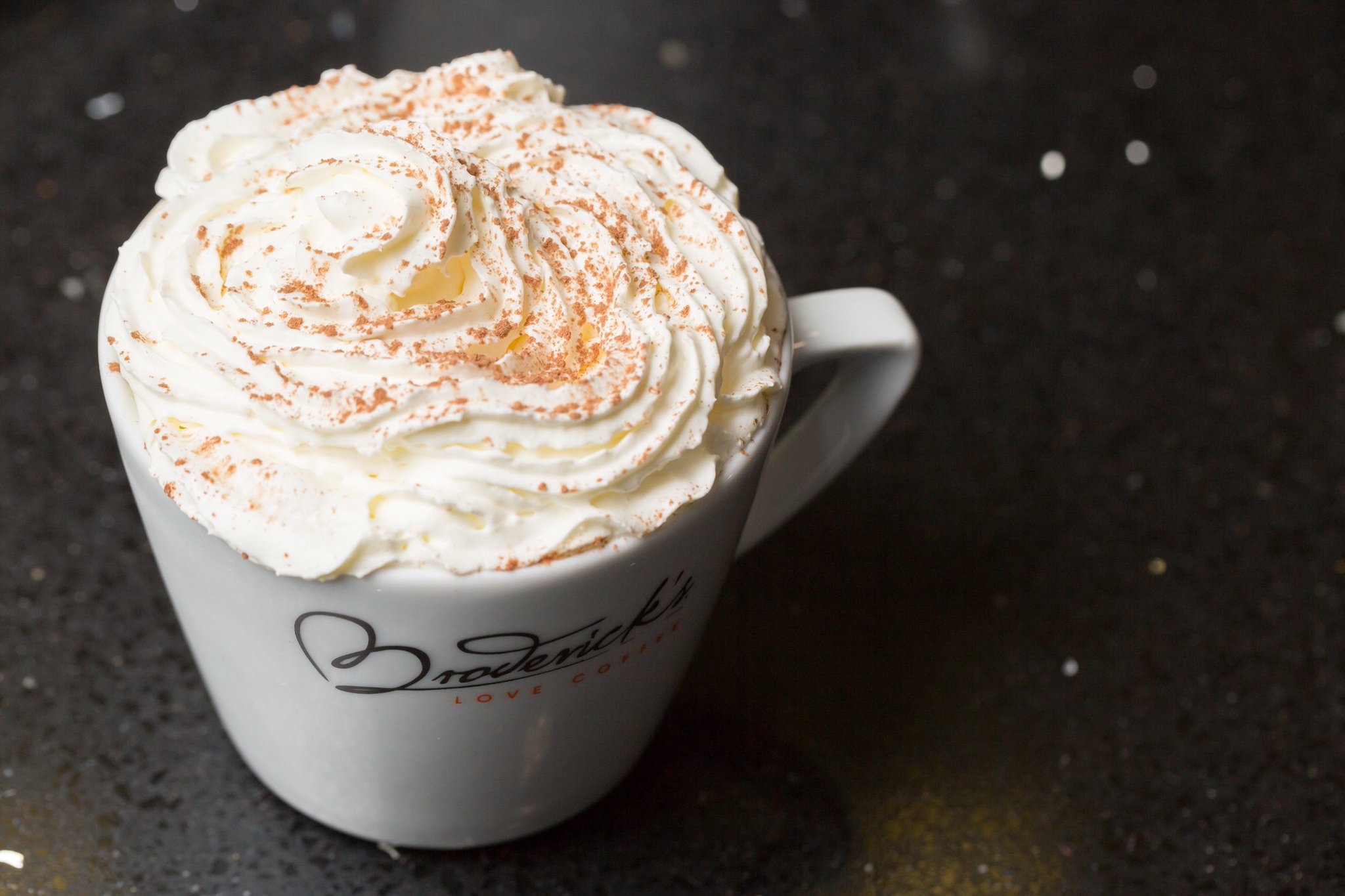 Autumn is officially upon us, and we all know what that means… it's hot chocolate season and we're   so excited! So, say goodbye to your iced lattes and join us as we embrace the cosiest time of year  with a steaming cup of hot chocolate. There's so much to love about this classic beverage, including   the variety of recipes you can find across the globe. In today's blog we'll be talking through a few   European hot chocolates that grabbed our attention. If your mouth is already watering, head to a   Broderick's vending machine near you to get your quick hot chocolate fix!
Le Chocolat Chaud
Say bonjour to this sweet treat from France. Le chocolate chaud is a rich, creamy, drinking chocolate made from chocolate shavings, milk, cream, and sugar. The chocolate flavour is so intense that it's usually served with a glass of water to cleanse the palate. If you've got a real sweet tooth and a passion for chocolate… sip no further!
Churros con Chocolate
What's better than a hot chocolate? A hot chocolate served with freshly deep-fried sticks of springy dough. This Spanish chocolate and churro combo takes the drink to a whole new level. Think doughnuts but long, crispy and dipped in a thick, glossy chocolate sauce. In Spain, this dreamy pairing is usually enjoyed at breakfast time. Can you think of a better way to start the day?
La Cioccolata Calda
When it comes to food and drink, do the Italians ever get it wrong? The answer is always no. La cioccolata calda is another intense variation of a hot chocolate with very few ingredients: dark chocolate, sugar, and milk. Simple but extremely effective, usually served with a dollop of whipped cream. Some variations of the recipe require a little corn starch for extra thickness.
We hope you enjoy our speedy hot chocolate tour! We understand that access to quality drinks in an instant is important for our busy lifestyles. That's why we source the best hot drinks to the highest quality. At Broderick's we love hot chocolate and are proud to provide our own delicious recipe to our lovely customers wanting a luxurious treat. Have you tried our hot chocolate yet?