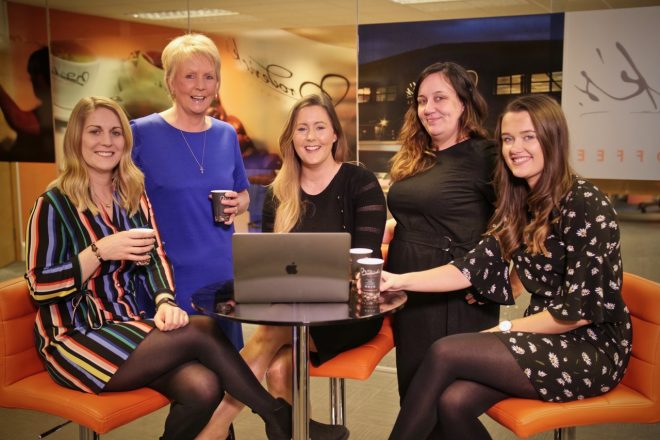 Elaine Clayton: Quality, Environment & Health & Safety Manager
''I've developed because Broderick's believes in me!''
"Broderick's have really invested in my career progression and supported me every step of the way."
"At this stage in my life I never thought I'd be going back to college, but it has been great to have a chance to learn new things and attain professional qualifications.
"At Broderick's there are so many opportunities to progress in your career, so never say never if new challenges come your way!
"Am I a juggler? My children are grown up now, however i do help out with my three gorgeous granddaughters from time to time and Broderick's have always been very understanding and accommodating in this respect – it's a firm with genuine family values.
My Inspiring Woman: There are so many to choose from. For example, in her role as a business woman I admire what Sharon Osbourne has achieved over the years and the way that she has dealt with many personal challenges that life has thrown at her."