Today is National Tea Day, a time to celebrate the nation's most-consumed hot beverage, and an excuse to drink even more of it (although I doubt any of us need a reason to do that). Considering our expertise in providing the perfect cup of freshly brewed tea, why not dive deeper into the beverage we all treasure within our British roots?
The Timeline
Let's begin with a brief breakdown of the 'Tea Timeline' – did you know that in 2737 BC, the Chinese emperor Shen Nung decided to taste the first, accidental creation of tea? Supposedly, leaves from a Camellia sinensis tree infused into his boiled water, which he then decided to taste. Over time, this beverage became established as the national drink of China, until the word spread to European countries. It is likely that amongst trading, sailors would take tea along with them as gifts to their family members, resulting in wider knowledge of the drink, until the first coffee house in London opened in 1652 where tea was served.
Popularity began to increase, significantly impacted by the marriage of Charles II and Catherine of Braganza, who loved the beverage and advocated for its consumption around the courts and wealthy classes. With increased demand, it was only right to begin the importing of tea into Britain, with the first order placed in 1664.

Modern Day Tea Drinking
After significant tax reduction enabling tea to become affordable for all classes, the beverage became a widespread favourite – which explains it's record for being the SECOND most consumed drink globally (after water).
In the UK (2017), 61% of people drank tea each day according to Statista*. But are we surprised? Not only is tea a boost of motivation and complementary to your mid-morning or afternoon snack, it's also being continually researched regarding its health benefits – did you know, scientific research has found a link between tea consumption and the prevention of chronic diseases such as cancer and cardiovascular diseases?**
Broderick's Vending
Of course, we wouldn't delve into the history and facts regarding tea, without providing a solution for your tea-needs. Today is simply a day to celebrate tea, but what's better than one day of happy tea drinking? How about freshly brewed tea, everyday, at the click of a button! Our standing hot drinks machine creates the perfectly brewed fresh leaf tea, creating a flavoursome, high-quality beverage within seconds. Additionally, customise your tea to suit personal preferences, with the ability to intensify strength, add an extra splash or two of milk, or a burst of sugar. This machine can produce over 1400 9oz cups of tea per day, ensuring your workplace is always full of positivi–tea! Contact sales@brodericks.co.uk to find out more.
Until then, Happy Tea Day!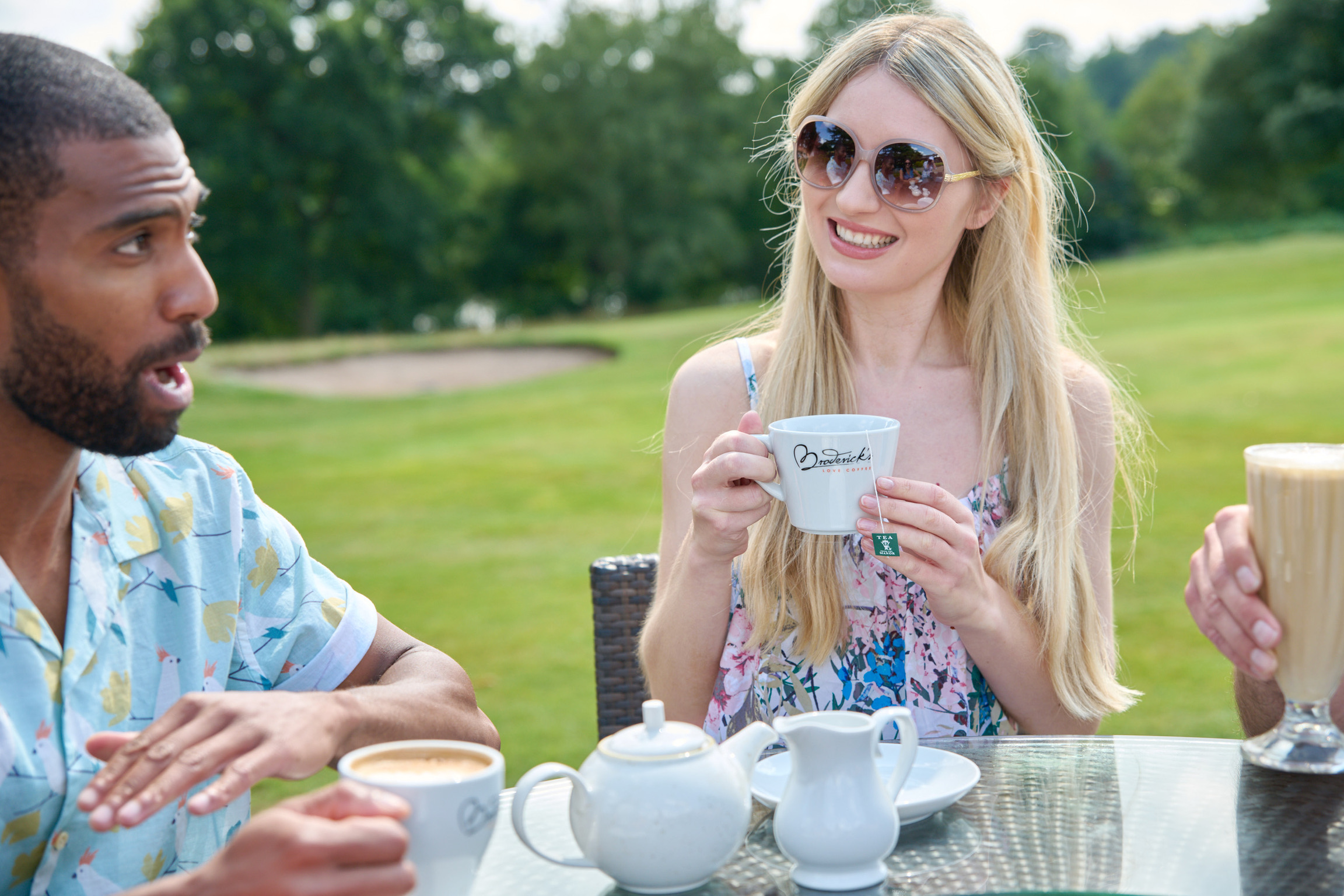 *https://www.statista.com/statistics/681508/tea-consumption-frequency-united-kingdom-uk/
**https://www.sciencedirect.com/science/article/abs/pii/S0924224417307379