New Year, New You?
2023, a breath of fresh air, and time to make those New Year's resolutions you've been thinking about doing for practically the entire duration of 2022 (let's be honest here). It could be taking on a new diet or job, saving money, being more charitable, or maybe just to smile more, but to maintain these long-term behavioural changes, we must be able to resist the pull of competing goals, be resilient when faced with setbacks and sustain positivity* – and Broderick's can help you do just that.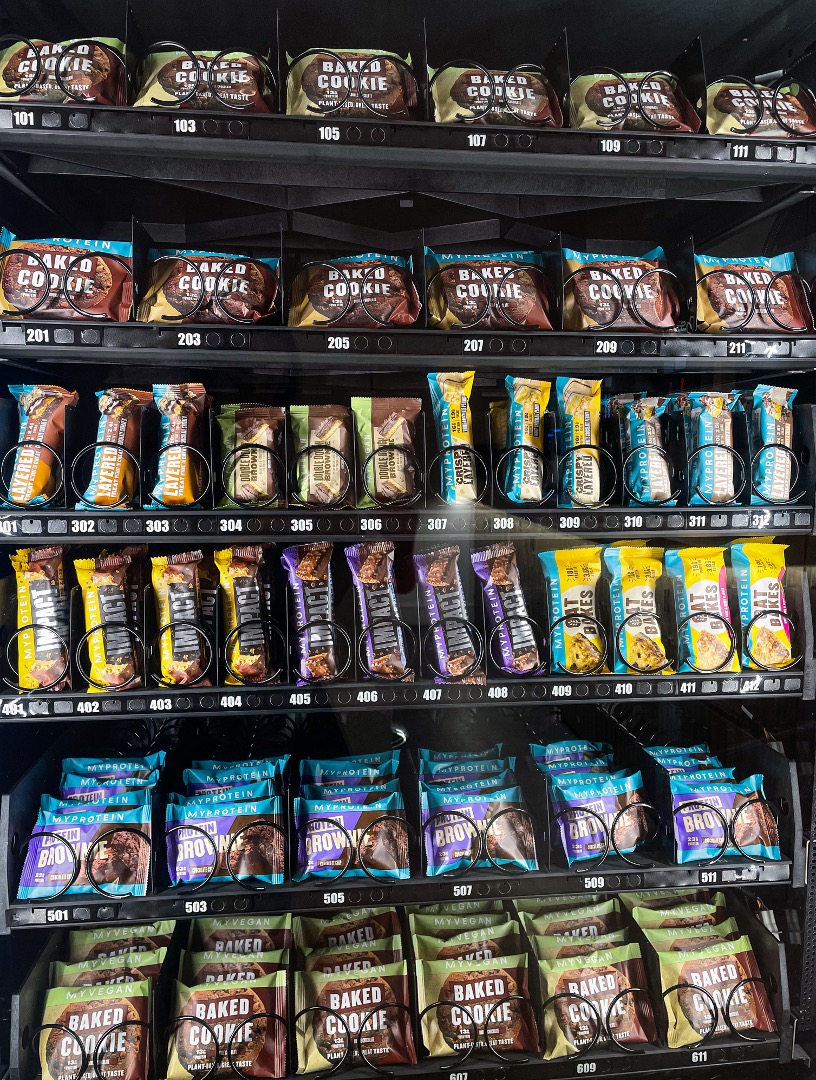 The Health Resolution
Fancy a cut-back on your diet and want healthier options? With this aspiration, you may feel the urge to drop snacking behaviours to reduce your calorie intake, but what if we could offer you something that allows you to maintain your daily snacking habits, meanwhile benefiting you?
Healthy snacks are simply defined as snacks containing beneficial ingredients to positively impact health**, and with Broderick's recent venture into gyms, we are proud to supply protein-based snacks which not only supply protein, vitamins and minerals to your diet, they also fuel exercise, support muscle repair and curb appetite – as well as being a delicious, healthy treat! Get your hands on some of these to maintain your health goals.
The Saving Resolution
Kickstarting 2023 isn't an easy transition with how much recent years have changed the way we live, increased costs of living, rising fuel prices, taxes … it all adds up. Being sceptical about heating your own home has been a new level of difficulty for society, let alone treating yourself to hot drinks and snacks to fuel your energy levels during a day's work – especially during the UK's winter weather!
Broderick's are proud to offer low-cost, yet high-quality hot drinks for less than £1 in the workplace.  Buying multiple Broderick's hot drinks a day Monday-Friday shifts would equate to the amount you'd spend on just one high-street luxury drink – I know which I'd prefer to make spendings go further whilst keeping me energised and warm throughout the working week.
The Charitable Resolution
As mentioned, it is understandable to be stricter on your spendings, however, a small donation or volunteer work can go a long way.
Charity organisations contribute to the well-being of society and support our communities; therefore, it is beneficial to support them back when we can. Here at  Broderick's, we are all for supporting various charities – over Christmas we donated  a range of goody bags with snacks and drinks to the Manchester Christmas  Dinner organisation, as well as our head-office doing a food collection and hosting a  Christmas jumper day whereby our participating staff donated to the Save the  Children fund (there were certainly some wonderfully festive jumpers going on, one even had lights!).
The New Job Resolution
Entering a new year might just be your push to start fresh – a new environment and benefits at your workplace can all contribute to helping you become the best version of yourself, which is exactly what Broderick's offer.
As a family-owned business, we understand the importance of having a united team, where everyone works together to help each other progress both independently, and as part of a successful, growing business. With recruitment opportunities available (such as our current job openings for a driver's mate, vending operator and financial controller), sending your CV across to careers@brodericks.co.uk could be the start of your new, exciting future. We appreciate all queries regarding your career path and are always seeking talent, hard-workers, and most importantly, friendly individuals with aspirations to excel with us.
So, if any of your New Year resolutions consist of, getting healthier, saving money, being more charitable or getting a new job, remember that Broderick's is by your side – Happy New Year!
*https://scholar.google.com/scholar?hl=en&as_sdt=0,5&q=how+long+do+new+year%27s+resolutions+last#:~:text=Making%20New%20Year%27s%20Resolutions%20that%20Stick%3A%20Long%2DTerm%20Goal%20Pursuit%20Motivated%20by%20a%20Combination%20of%20Superordinate%20and%20Subordinate%20Goals
**https://scholar.google.com/scholar?hl=en&as_sdt=0%2C5&q=U+Tylewicz%2C+M+Nowacka%2C+K+Rybak%2C+K+Drozdzal%2C+Molecules%2C+2020&btnG=#:~:text=Design%20of%20healthy%20snack%20based%20on%20kiwifruit