Uni essentials: Pay4Vend for students
It's that time of year again… for many students across the UK, Freshers' week is in full swing and student loans everywhere are slowly slipping into minus figures. We know that university poses many challenges to students, especially first years who may be leaving home for the first time and embarking on a new adventure in a new city. There is so much to learn, from how to make new friends to how to make your own bed. But fear not – it's all part of the experience and we're sure you'll have the best time. To support you through this exciting new chapter, we've got stacks of rewards, discounts and prize draws on the Pay4Vend app that you can use whenever you need an extra boost, and they won't break the bank.
The easiest assignment you'll do this year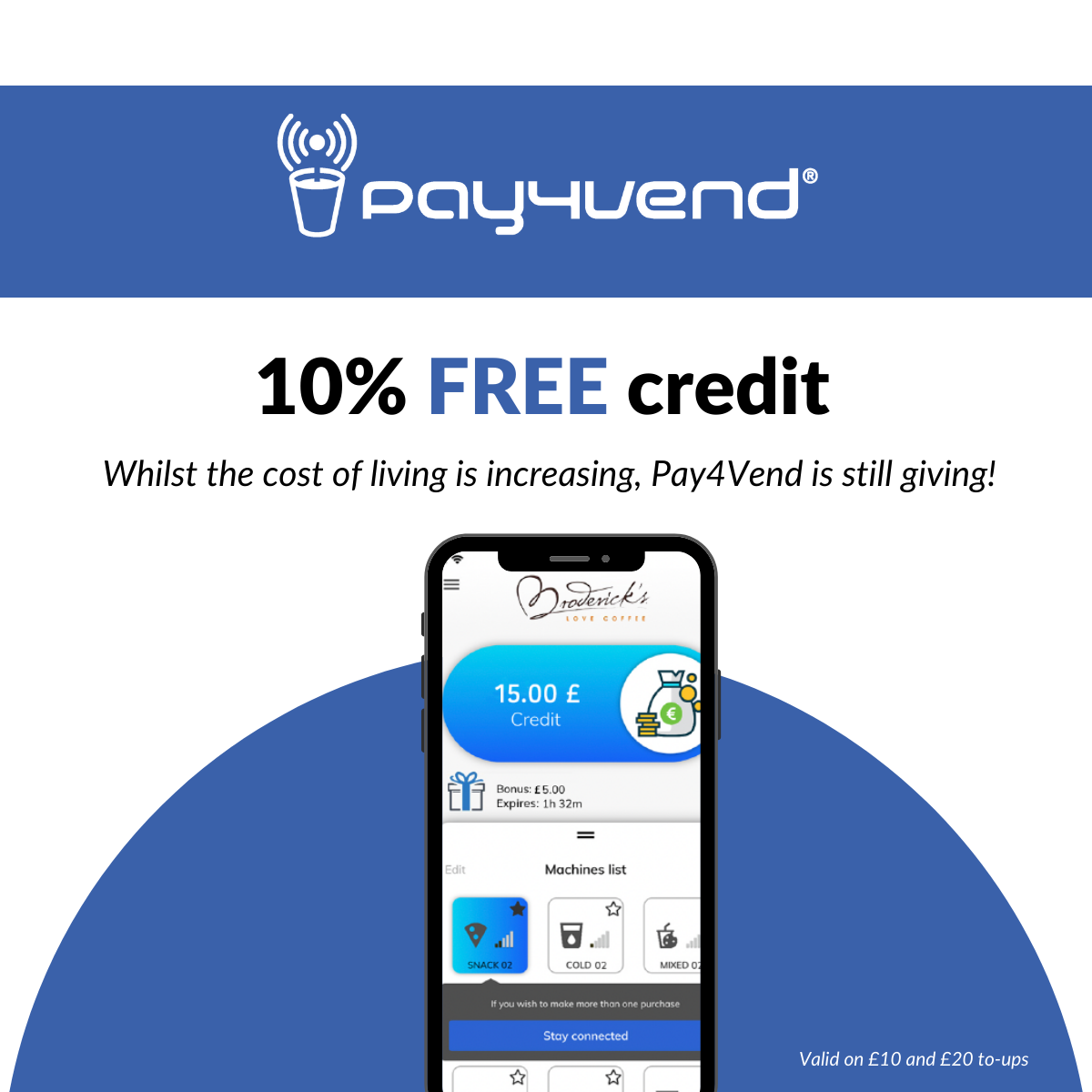 Pay4Vend is an easy way to pay for your favourite snacks and drinks from Broderick's vending machines whilst you're on the go – perfect for fuelling you through Fresher's week and beyond.
Head to your app store to download the app, register your email and then you can pair the app with any Broderick's app-enabled machine via Bluetooth. That's all there is to it! Check out this video to see how to get started: [link to video guide on website]
Once you've got the app you can claim 10% credit back when you top up. You can use this credit at any Broderick's vending machine, on campus or even at your local shopping centre! Free money? Yes please!
Your loved ones can also top up your account to send you some support when you need it most – in the form of your favourite chocolate or a caffeine hit to get you through your next 9am lecture. After all it's much easier to persuade parents to buy you a few cups of coffee than transfer you a fiver!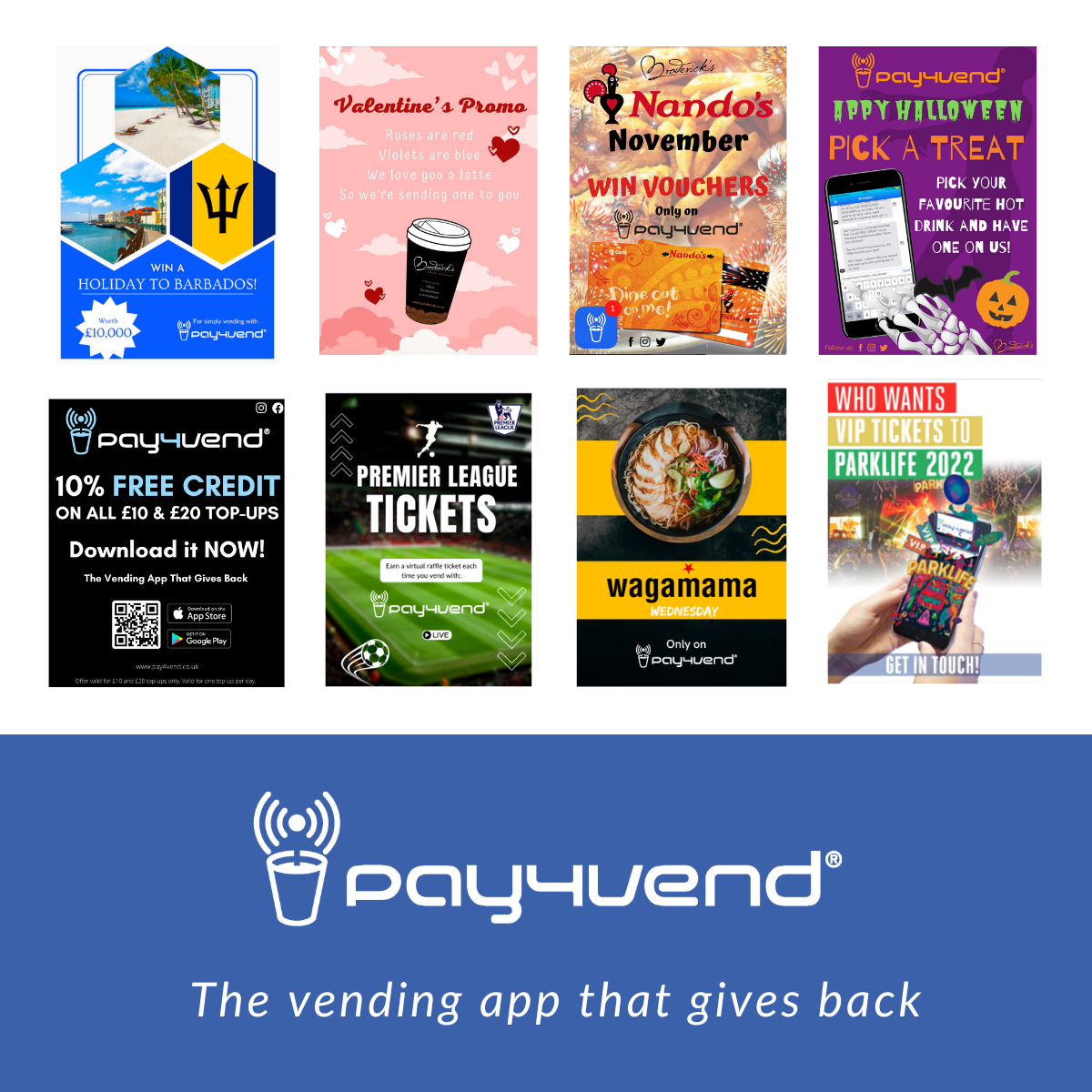 Always a winner
To top it off we've partnered with some of your favourite brands to provide you with great rewards and discounts throughout the year. Our favourite reward so far has got to be our famous Nando's November where you could be in with the chance of winning a cheeky £10 Nando's Voucher. I can smell the peri-salted chips already. You can also earn extra rewards by engaging with our social media channels and leaving your feedback directly on the app. Not to mention, you'll be the first to know about our fantastic prize-draws – fancy an Xbox series X this Christmas?
Becoming a brand ambassador
We love working with our loyal customers to help us develop the app. As a brand ambassador you'll be asked to feedback on our products and the app itself. A great opportunity for university students who love snacking and want some extra cash!
Outside of the box
Speaking of extra cash… you can complete missions via the app to earn up £10. You can complete 5 missions a day and could include anything from taking a photo of a brand display or completing a survey. A quick and convenient way to side-hustle your way through student life!
So, what are you waiting for? Sign up today to explore the snacks, rewards and fantastic opportunities waiting for you on the Pay4Vend app.