That's right folks, spooky season is officially upon us, and Broderick's are here to guide you through the celebrations with some of our favourite Halloween snacks and hot drinks! Maybe you're throwing a Halloween party and need some quick recipes? Maybe you're trying to eat more seasonally and need some pumpkin inspo? Broderick's have got you covered.
Trick or treat yourself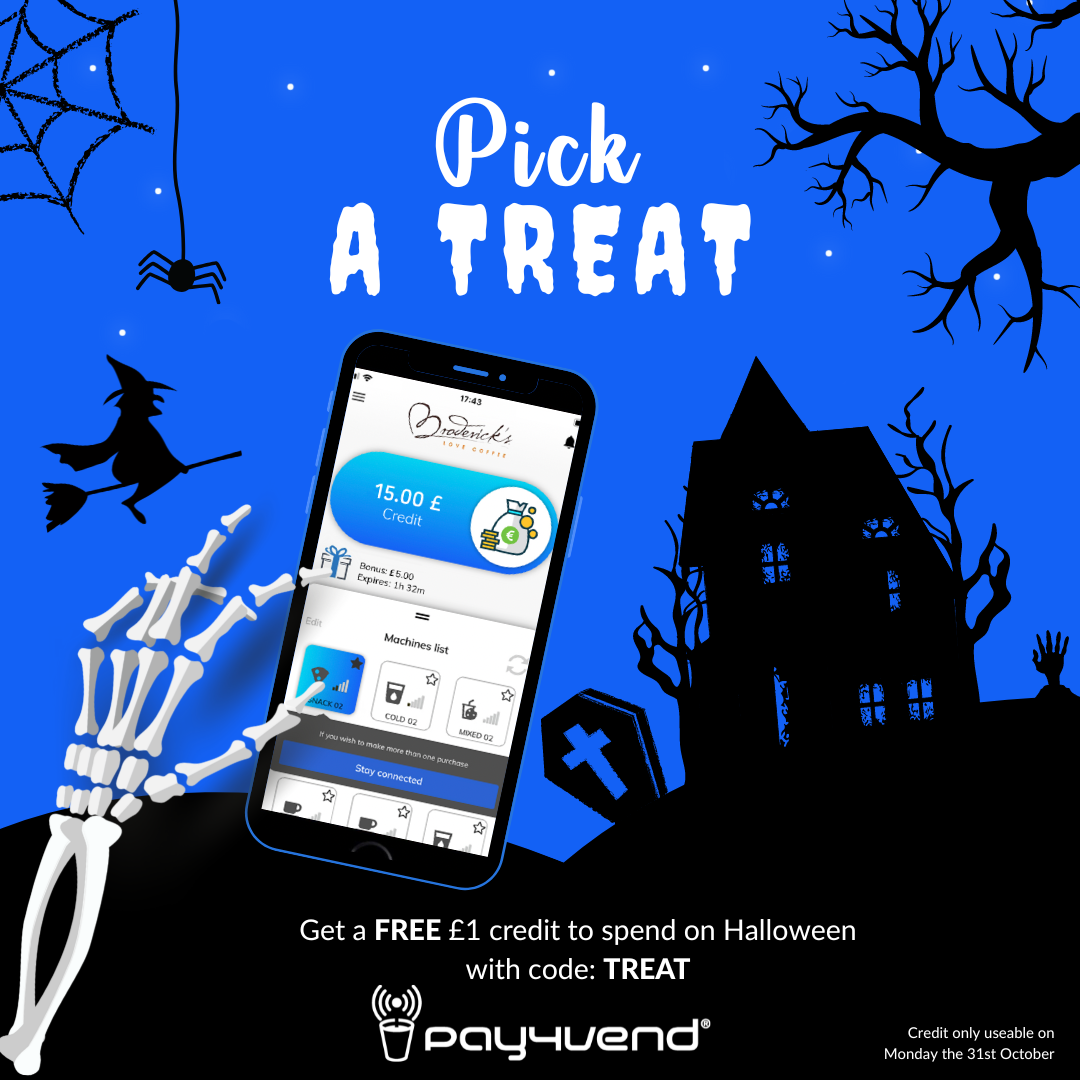 To celebrate, we're giving £1 free credit on Halloween to every Pay4Vend user who sends the code 'TREAT' into our app chat-box. That's right – no tricks here, just treats for our lovely customers. Orange you excited?! Happy Halloween from all of us at Broderick's! Click here to find out more about our app and how to join – you really don't want to miss out!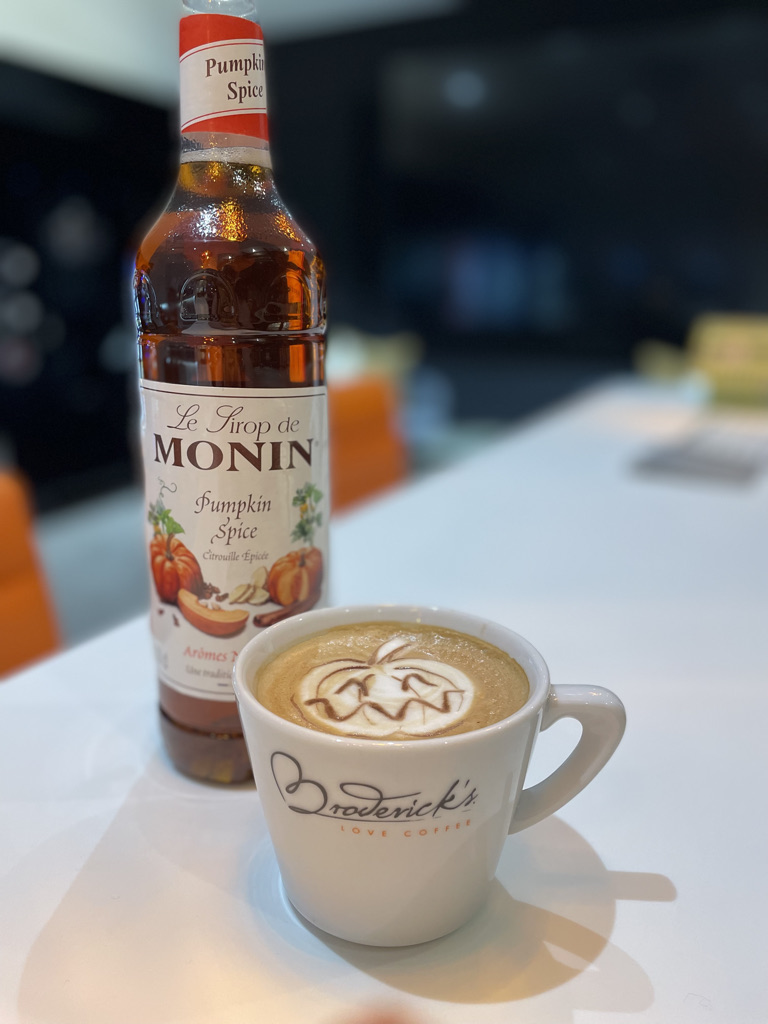 Pumpkin spice latte
Of course, we had to mention the one and only pumpkin spiced latte. Arguably the most iconic, seasonal hot drink that is the first sign that Christmas is round the corner! This spiced Halloween classic divides coffee drinkers every year. Where do you stand on the debate? Are you a lover or a hater of the PSL? As coffee lovers, we believe there's nothing better than a steaming hot cup of coffee that tastes exactly like…coffee. Just pure dark roasted goodness. But we must admit, there's something so comforting about a pumpkin spice latte when the temperature drops, and the leaves start turning orange. Treat yourself for the season!
If you are on the other side of the debate, don't worry – Broderick's machines are always there for a coffee fix that won't let you down, no frills, no gimmicks, just high-quality blends brewed to perfection whenever and wherever you need it. Check out our latest coffee machines here*.
Eat, drink, and be scary!
Hot drinks not your thing? Looking for the perfect Halloween snack? Channel your creativity and add some (pumpkin) spice to old some classics. Click the links below to find out how to refresh your autumn menu.
Sweet, creamy, and delicious – the perfect comfort dessert with a Halloween twist. How do you feel about sweet pumpkin dishes? It's a yes from us.
Bonus points for creativity with few ingredients. This savoury dish is super simple, warming, and easy to adapt to a vegan recipe. Ghostly good.
Blood orange Halloween pumpkin pie****
More of an advanced recipe for our more seasoned chefs but 100% worth the effort. This deliciously sweet and citrusy pie is topped with a crunchy meringue shell – devilishly good.
If cooking isn't your thing, then fear not! Broderick's have got a selection of snack vending machines that will mean you can spend less time in the kitchen! Or maybe you're looking to reward and refresh your workforce this winter? Check out our range of hot drink vending machines – Happy Halloween!