This age-old debate has divided tea and coffee drinkers across the world for decades. It's hard to ignore the timeless charm of the British cuppa but a new wave of sophisticated European coffees has entered the conversation and honestly… we're loving it. We're firm believers at Broderick's that there is room for all refreshments, no matter their caffeine content. But we're curious… where do you stand in the debate?
To bean or not to bean?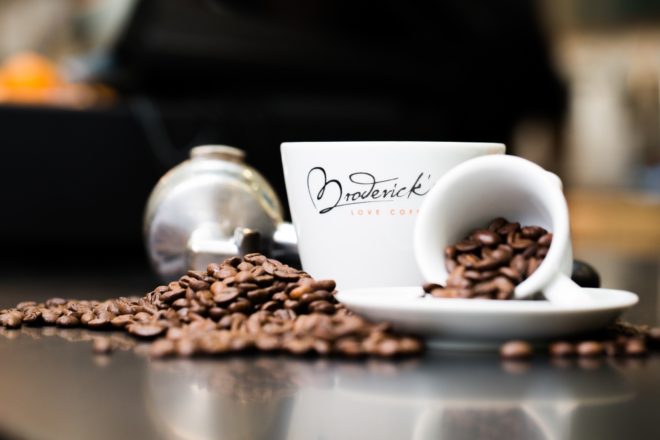 From intense espressos to foamy cappuccinos – there's a coffee for every mood. With its energy boosting benefits it's no surprise that the UK consumes a lot of coffee. According to the British Coffee Association, in the UK we drink a whopping 98 million cups of coffee a day. The most popular benefit of drinking coffee is definitely its ability to improve your focus and increase your energy levels, making it clear why most coffee drinkers start their day with one. Studies show the most effective time to drink your coffee from an energy boost perspective is between 9:30am – 11:30am*.
Keep your cool.
With temperatures soaring in the UK, we've found that our consumer's tastes are changing and during the summer months, iced coffees make huge come back with more variety every year with new flavours, syrups, and infusions. Iced coffee is quickly becoming a standard product of choice rather than a novelty purchase and the increased quality and variety on offer is driving the trend towards an all year-round product. So you can enjoy your coffee hit and still keep your cool.
Not your cup of tea?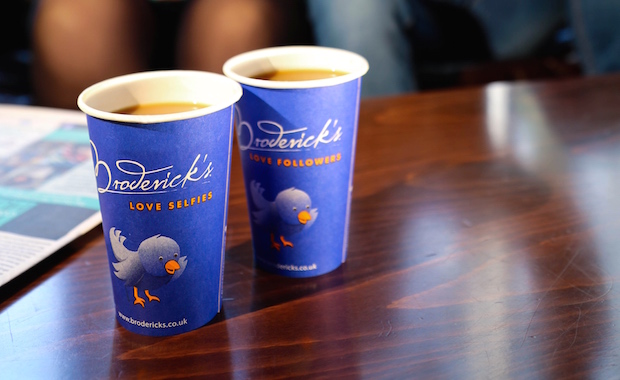 The variety doesn't stop with coffees. Experts have discovered over 24 million different methods to make the nations favourite hot drink**. Whatever your preferred shade or sweetness, you can find your perfect cup of tea. According to the UK Teas and Infusions Association, the British public consume 60 billion cups of a tea a year. The average cup of tea contains much less caffeine than a cup of coffee, making it a more relaxed alternative that can be enjoyed to set you up for the day or even help you wind down. Many opt for a hot brew even in the summer months, it's high water content means it's hydrating and delicious.
So, armed with the facts, which side are you on? If you can't decide – don't worry, be frappe! Broderick's vending machines have it all.