The Women's World Cup semi-final became the most watched TV programme of the year so far, when it hit peak audiences of 11.7 million, and a peak audience share of 50.8%.
Proud supporters of the Lionesses, at Broderick's we backed them all the way and we're delighted to keep celebrating them after the tournament. We're also keeping a close eye on how Tracey Neville's amazing England Roses are faring in the Vitality Netball World Cup 2019, over in Liverpool. And, we're looking forward to even more women's sporting events in the coming months, including the Women's British Open Golf in August and Cycling's Road World Championships in September.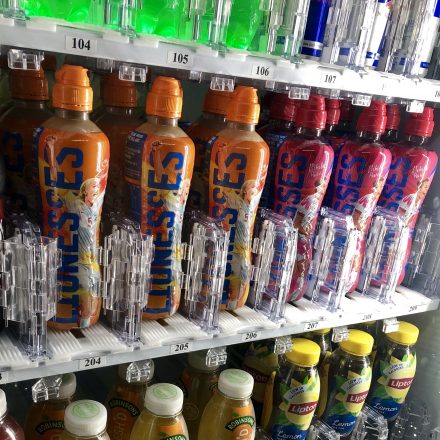 Lucozade Sport also got behind the Lionesses at the Women's World Cup, releasing 16m special edition bottles featuring England Lionesses defender and captain Steph Houghton and forward Nikita Parris.
With fan and brand support like that, it's little wonder that sales of these special edition Lucozade energy drinks have been booming in our vending machines.
Let's all raise a Lucozade to the Lionesses and celebrate the fact that they've qualified a Great Britain team for the 2020 Tokyo Olympics.  As Neville said after the semi finals match, his team "had the time of our lives" – and we know there's plenty more to come.
Pick yourself up with a Lioness Lucozade Energy Drink at a vending machine near you!