What's trending in vending? We've got the low down
Vending is an industry that is constantly changing, heavily influenced by society, cultural shifts, and technology, so it can be a challenge to stay ahead of the curve.
Here at Broderick's, we make it our mission to provide unwavering, seamless service, whilst remaining at the forefront of innovation in vending. Our portfolio spans various sectors including airports, education and leisure and we're constantly seeking ways to improve and grow. With over 50 years' delivery experience, and a national network of clients, we know exactly what our clients and their customers want. So, what exactly are the latest trends in vending, and how can your organisation stay at the forefront of meeting customer demands?
Technology to connect
Whatever their sector, one of the most important advances our clients are leaning into is using technology to better engage and connect with their customers. The best way to do this is to give your consumers easy access to offers and rewards at work, rest, travel and play. 
Broderick's Pay4Vend app is the perfect tool, which means we can provide businesses and brands with real time data. This not only makes it quick and easy for consumers everywhere to access offers and rewards as well as delicious drinks and snacks, but also helps businesses drive sales. The app has already achieved over 100,000 downloads, creating the largest vending community in Europe.
Our partners can call on the app and other automatable functions on the vending machines to address potential customer service issues. For example, airports can easily smooth over customer experience issues, such as delays at gate or baggage reclaim, by switching the machines to free-vend. We also work closely with a range of businesses to tailor offers and discounts for staff, which can be dialled up to encourage positive working habits.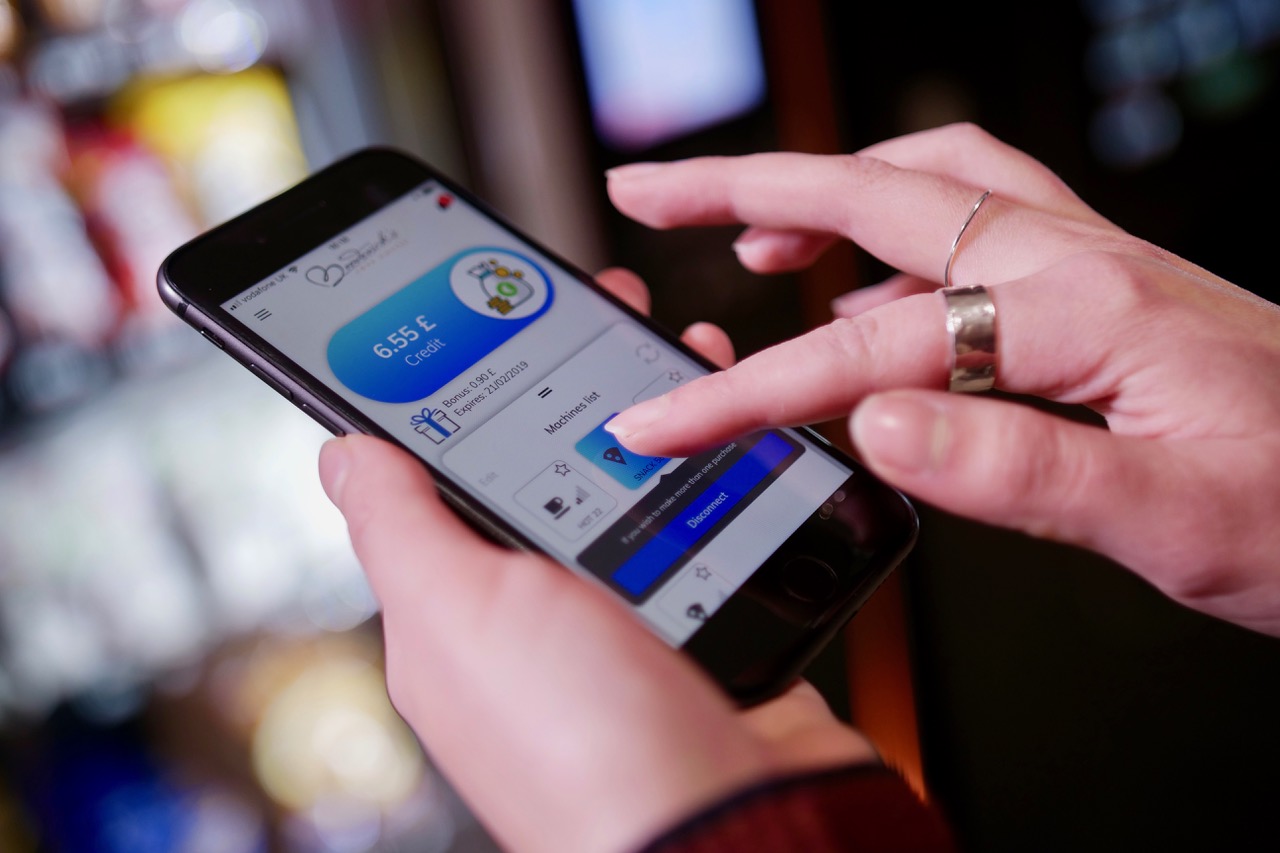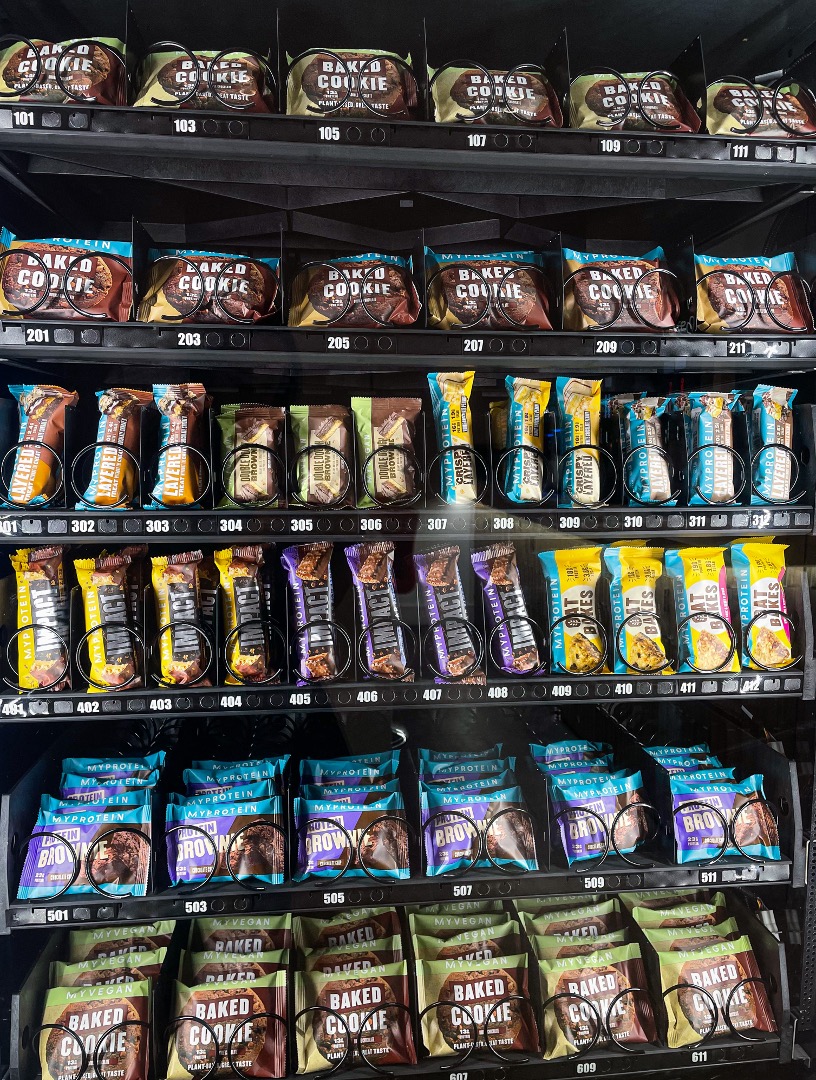 It's simple maths
Numbers don't lie, that's why so many organisations are keen to make their data work hard to inform business decisions and see results.
Our brilliant team of analysts crunch the data from our nebular system to offer invaluable insights on to see which lines are selling well.  A huge trend we've seen recently is an increase in health-conscious snacking, driving the demand for protein-rich and low-calorie snacks. Spotting this trend early, we quickly formed partnerships with health and fitness giants such as MyProtein and Huel to provide a range of healthy options that power sales for our customers, tailoring our offerings by venue and time periods.
Service and innovation
More and more businesses are seeing the value of marrying traditional, quality customer service with the speed and efficiency of automation.
Our service is highly personal backed by automation: we take pride in keeping close to what's happening in the local area, so we're always prepared for periods of higher demand.  From using our nebular system to see the lines that need stocking up to serve peaks such as football matches – with products tailored to travelling football fans' preferences – to ensuring the vending experience is entirely frictionless by offering preferred ways to pay.
Convenient cashless payments are taking over, leaving little room for cash in the vending space.
Our vending machines are cashless and accept pounds, euros, and dollars.  Another key element of our machines is that customers can build a basket – adding multiple items to their order and paying in a single transaction – making us a hassle-free option for travellers or shoppers looking for an on-the-go snack or refreshment, meaning plenty of opportunities to upsell.
It's safe to say, we know the industry inside out, but what propels our success is our ability to adapt to trends and changes. Unlike many other providers, we upgrade vending estates even mid-contract, as by putting the consumer first and truly delivering what they want, we support our customers in driving sales.