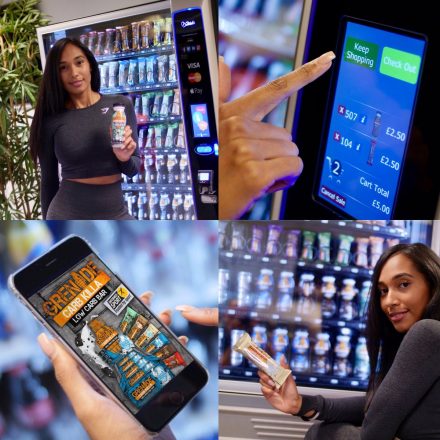 How can you win?
It has never been simpler. All you have to do is email us at gymbuddy@brodericks.co.uk with the following details; Name, Email Address, Location of the gym and finally number of members. You will then be entered in to our prize draw and will be informed if you are the lucky winner.
What can you win?
You can be in with the chance of winning a Broderick's vending machine full with Grenade® products.
Grenade® is an innovative and trusted sports performance and energy brand that has grown rapidly since its launch in 2010.  Now selling Grenade® products to over 100 countries, Grenade® has a huge following ranging from professional athletes, fitness enthusiasts and military personnel worldwide.
Grenade® are renowned for unique branding and marketing strategies and have been recognised with numerous awards both within the sports nutrition sector and in the global business arena. As a result, Grenade® is not only widely regarded as the world's fastest growing  sports performance / weight management  brand but also as one of the most exciting sports nutrition companies in the market today.
Visit them here and see their whole range of tasty protein bars and shakes.