CASE STUDY – BRODERICK'S APP AND M&MS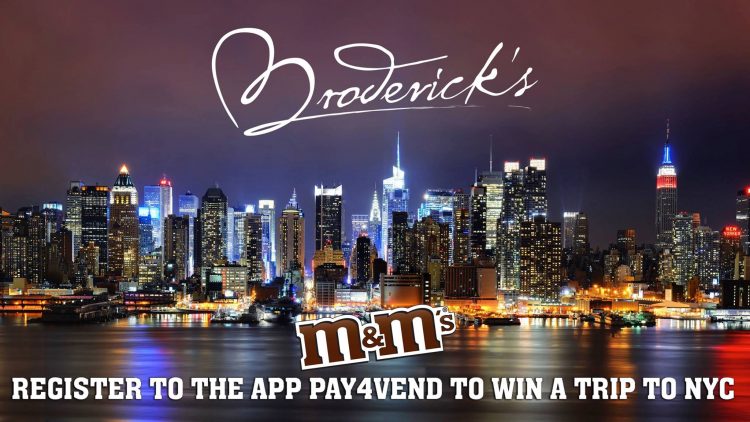 THE BIG BRODERICK'S APP AND M&MS GIVEAWAY
When Mars Confectionery and Broderick's put our heads together to reward purchase, we decided to go big.  We decided to go bold.
That's why one lucky M&Ms maverick won a trip of a lifetime to the Big Apple when they bought with Broderick's Pay 4 Vend.
ACTIVATING A TRANSATLANTIC ADVENTURE
This big bucks competition:
Boosted Broderick's sales of M&Ms by 15 per cent throughout the lifetime of the 3 month long competition.
Sales remained 11 per cent higher than baseline for 4 months after the prize – thanks to consumer goodwill we built.
Prize winner was publicised on Broderick's big screens across our Media Vend machines.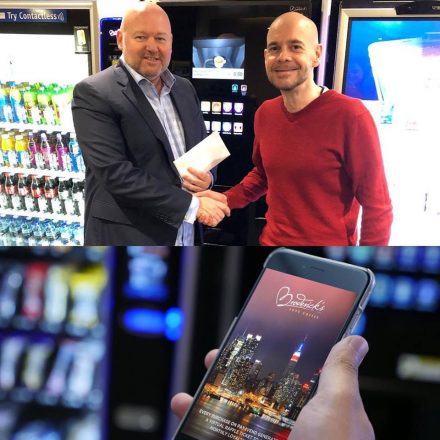 Mature MBA student, Matthew Cutler, the winner of this amazing prize, said: ''I just couldn't believe it was me!  I thought nobody ever won big prizes like this, but now I look out for them and enter all the time.  Absolutely awesome.  Thank you Broderick's, and M&Ms.''