Manchester Metropolitan University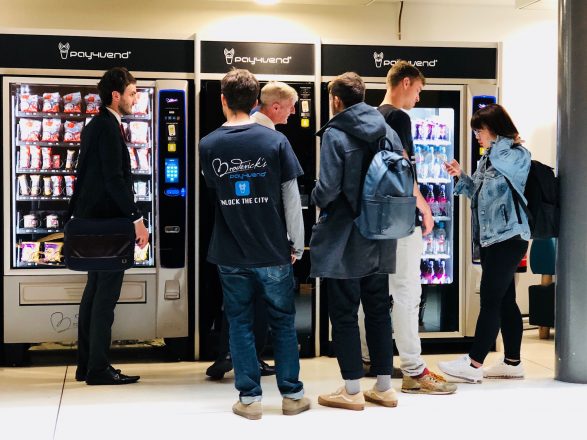 The Pay 4 Vend app is the result of a major collaboration with Italian tech giant COGES and students at Manchester Metropolitan Business School.
8 business students joined Broderick's in a year-long placement to perfect the technology.
Smart vending machines in three buildings on the Manchester Metropolitan Business School campus trialled the app in 2017.
In less than 1 year, the app rolled out across all of MMU's sites, blazing a trail for further universities.
Recharge rates of credit on the app are soaring, which reflects in sales for brands.
M&Ms promo via the app catapulted sales of the treats into our top 10 bestsellers at locations where the snack had previously been a lower seller.
Success of the app has prompted ongoing collaborations. MMU students are now charged with exploring environmental projects for more vending firsts!