University of Manchester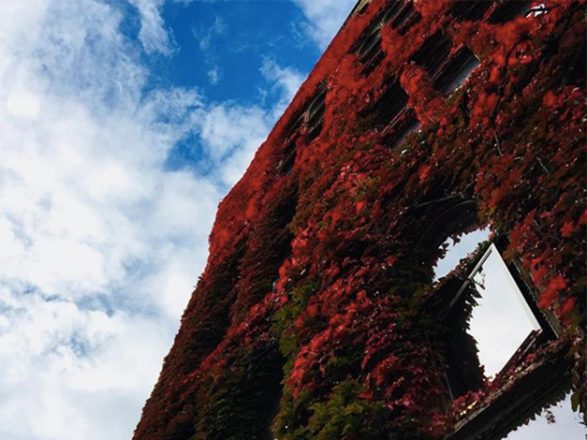 The University of Manchester
With 12,000 staff and 40,000 students, The University of Manchester is the largest university campus in the UK.
As the university's vending partner, 100 of Broderick's smart machines are situated across the campus, with students and staff showing strong engagement with our loyalty app, Pay 4 Vend.
Alison Shedlock, Head of Hospitality and Events at the University of Manchester, said: 
''Broderick's offer an app that students and staff can put money on.  Staff and students who sign up to the app receive a £5 introductory offer for use in the vending machines and can enter competitions, benefit from meal deals and discounts and enter competitions to win tickets to concerts and events.
'' I can honestly say that Broderick's has been amazing.  The machines are clean, attractive, carry popular brands, are replenished regularly and work well.  Stock is changed regularly to maintain interest.''
WHERE
100 Broderick's vending machines across:
The Learning Commons at University of Manchester, which is open 24/7 364 days a year
Outdoor vending machines at transport hubs around the campus.
High volume thoroughfares like teaching blocks with theatres, receptions, learning centres and libraries.
FUN IN FRESHERS' WEEK
Training day – on the ground support to sign students up
Every sign up created raffle tickets for prizes.
Free £5 credit incentives to sign up
Virtual reality day with RedBull
Launched leading Better for You and wellness brands to campus: Grenade & Battle Bites
The app has brought real excitement to vending at The University of Manchester, with its fabulous range of special offers and promotions offering prizes such as a Premier League tickets, Parklife VIP tickets, Manchester Arena tickets and clothing vouchers.
Posting the latest part-time jobs and student news, Pay 4 Vend also offers 'spot prize' rewards based around brand NPD or on-pack offers
STATS THAT SAY IT ALL
1000s of downloads of the app in Freshers' Week alone
Competition to win an indoor skydive experience received hundreds of entries
Sales on Kinder boosted by 42%
3,000 vending transactions recorded in the first two weeks of term
Real time data helped University of Manchester to promote its own offerings and venues too.
Look out for a full programme of showcase prizes and promotions scheduled throughout the year!