Members Club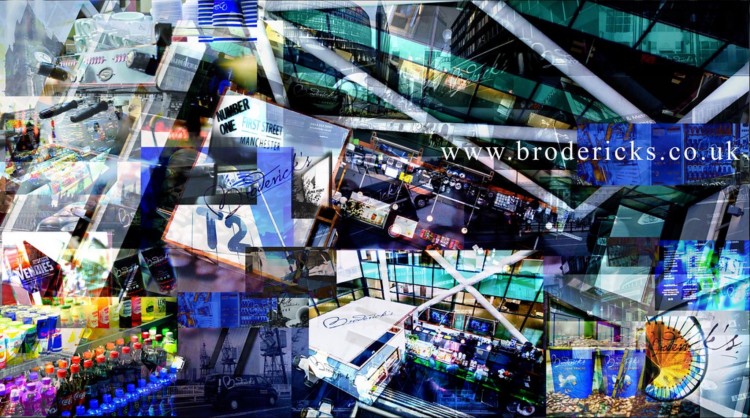 If you like great service, you'll love our Members Club.  
As a member of our club, you'll be treated to tantalising bespoke offers and services.
Exclusive deals for member travellers
Fancy First Class treatment at our Terminal 2 coffee bar at Manchester Airport, where we'll get your holiday started with discounts on your drinks and meals? That's just one benefit of being a Broderick's member on the move. And don't forget to enter our members' prize draw: every month we have £100 of travellers cheque vouchers, made out in the currency of your holiday destination – and plenty of other prizes to be won, including a free round of golf at the exclusive Mere Golf & Country Resort!
What's more, as a member, we can be sure to keep track of all your dietary needs. A quick email to the club house means that with a little prior notice, we can make food to order for our customers – so if you're glucose intolerant, or celiac, for example, we can cater for you. And if you're looking for Halal certified options, we have that covered too.
One of the hassles of travelling, if you're a coeliac, a vegetarian, a vegan; or if you suffer from food allergies, is getting the food you need when you need it – but for Broderick's Clubhouse members, those worries are over. You can now peruse our special menus online and pre-order your meal or snack. It'll be ready and waiting for you when you arrive.
Gillian White is Vice Chair of the charity Coeliac UK. 'As a Coeliac and someone who travels a great deal, I'm delighted that Broderick's are helping their customers have access to an exciting and wide range of dietary options', she said. 'Offering a way to purchase that's easy, stress-free and reliable makes a big difference and it means there's one less thing to worry about when you're travelling.'
High Street benefits
You will be in good company, as many outlets on the high street already offer exclusives for Broderick Members. Yog Berries of Hale is just one cool place where your card will nab you a free coffee whilst you treat the kids! To find out about more locations that partner with the Broderick's loyalty card, simply fill in the membership application and we will do the rest.
Reap the rewards at work
In the work place, you can win a Members' Coffee Morning for your colleagues by getting them to subscribe to the club newsletter. A free coffee morning for all? We have a feeling that will go down a treat!
How to join
 Simply fill in the membership application and we'll do the rest.
As a member, you'll receive three coffee-break style emails a year, keeping you up to date with all our latest offers and services.
We're really keen to engage with our customers and get to know your requirements, because the more we understand about what you love, the more we can make the Broderick's offering even more special for you.