SELF-SERVE MICRO MARKET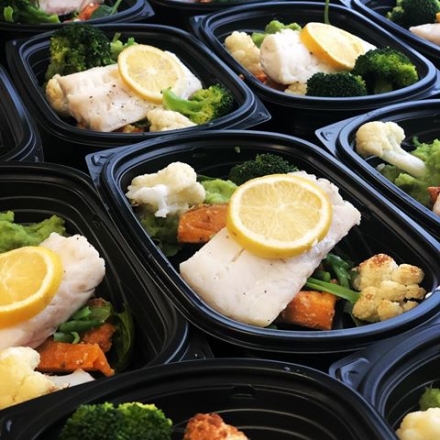 Self Serve Micro Market
Make yours a mini brodshop
So, what is a brodshop?
We're delighted to introduce the brodshop, a new concept in unmanned self checkout mini-markets, perfect for SME workplaces, which need a fuller solution than a bank of vending machines, but who aren't ready for their own full blown restaurant.
Alternatively can be a satellite unit to complement an existing catering facility, this is ideal for our catering and FM partners to offer the perfect solution for their clients.
The brodshop means consumers can buy fresh food and beverages 24/7 at your venue: if you're keen to offer fresh food and drink, it's a workable alternative to a vending machine. Thanks to our refrigerated fleet of dedicated vehicles, Broderick's can keep your brodshop fully stocked with hot and cold snacks on the go, including breakfasts, delicious pastries, confectionary, sandwiches, coffees and world teas. We can even stock your brodshop with a health conscious Better for You range.
Brodericks would also offer a fully operated support service on behalf of our partners via our refrigerated fleet.
How it works: Three simple steps – browse, scan and pay!
Ideal for today's connected consumer, brodshop mini-markets are an intuitive, flexible consumer experience.
For your team they offer:
-An inviting shopping experience.
-A great selection of high quality beverages and snacks.
-A familiar, easy-to-use check out interface – which can easily be customised.
-Weekly promotions and special offers.
-The option to pay with credit card using a fingerprint, or contactless technology, with either          emailed or printed receipts.
-The chance to open a user account and manage it through a website or app.
-Multilingual support.
-Consumer facing web cams for added security.
-Working with you the way that works best for you, if you'd like Broderick's to build, design and maintain the brodshop, that's what we'll do. Or simply pick the areas you'd like support from us and your catering company can run the rest!
-Why install a brodshop? Better for your team, better for you
-Better employee engagement and satisfaction: show you care for their wellbeing.
-You can advertise key messages on screen at checkout.
-Superior technology and lower operating costs.
-A secure, scalable and integrated solution.
The brodshop is safe and secure
The brodshop provides high security, with a range of functions:
– It can be monitored remotely using online web based video surveillance.
– You can access the store feed for live footage or view recorded footage.
– Its smart security system has the added benefit of showing sales and customer information: vital for everything from marketing to inventories.
– No credit card details are stored in the kiosk or in databases – all credit card data is sent via encrypted channels directly to the credit card processor
– This is the only micro market provider listed on the PCI council's provider list to have achieved full PA-DSS validation – ensuring your data and information are always secure.
Keen to find out more? Get in touch on brodshop@brodericks.co.uk