Which Services?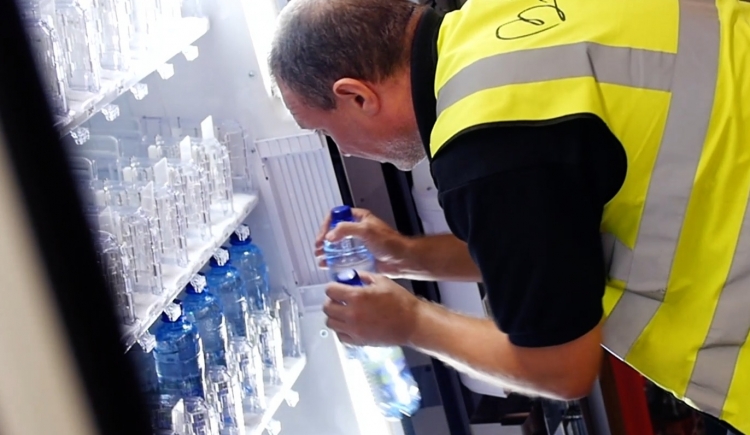 Operator services 
Broderick's: bringing vending success to your business. 
As all businesses are unique, our tailor made vending and refreshment services are designed to be bespoke to your company's needs.
Managed services 
This can be delivered as an end-to-end solution, so your business is ready to plug and play. Or simply cherry pick elements of the service that best suit your organisation. At Broderick's we're always ready to listen.
Why managed vending services could be the solution for you: 
A consumer driven range
 We want to sell more from your machines. It works for you and it works for us. Concentrating on revenue drivers is an extremely refreshing approach to vending: whereas some operators take the easy option with negative filling, we're keen to stock your vending machines with top selling products and a great range that prevents menu fatigue.
 Broderick's pours time and effort into researching what consumers want and what sells well. We combine our responsibility to provide healthy options with exciting product innovation, to bring to vending tastes and experiences that excite and delight consumers.
 Diving into the consumer psyche, we use sophisticated tools to understand product purchasing psychology and we're constantly analysing top sellers and underperforming products to improve the range.
 As cutting edge in our consumer promotions as we are in our product development, we stock the right products and support their sales through innovative marketing campaigns.
Seamless service management 
 Our service desk is contactable around the clock and all our clients have their own dedicated service manager who can take a holistic view of your vending estate and offer either over-the-phone fault resolution or engineer call-out. With analysis on repeat faults, we ensure maximum up time.
 From making recommendations for getting the most out of your machines, to providing live data from promotions and special offers, Broderick's takes a strategic view to offer maximum return on investment.
Operator efficiency…cleaner machines and fastest fixes 
 Because vending machines should be a fit and forget solution for your business, our team provides a full and efficient operation.
 Our team offers full training support and are highly trained themselves. Immediate cover is always available.
 Hygiene is absolutely paramount in vending and Broderick's is recognised as the best in the business, with hygiene ratings that are second to none. We provide hygiene audits as standard and we're so confident in our superior standards, that if you're not already a Broderick's customer, we'd love the chance to offer you a hygiene audit too – we think you might be surprised what we'll find!
 With day to day analysis on production, we work with a backfilling focus to stringent operational targets, and we'll provide you with complete time-to-fill analysis.
Data at your fingertips for full transparency
 Our fully integrated reporting system means personalised reporting on statistics that are meaningful to you. We'll tailor our reports to suit your needs, but live feeds are also available and all data captured is available for you to see.
 Cash reconciliation: we promise full accountability on the entire vending estate, including cash audits with investigatory commentary. Variances are investigated down to £3 per visit and note loaders and cashless systems are analysed for theft reduction.
Route optimisation
 Because we take environmental and social responsibility extremely seriously we work hard to streamline operations, meaning stronger environmental performance.
 Thanks to reviews of routes we can keep budgets tighter, reducing fuel and labour costs.
Self Fill Options
Just one of our flexible service arrangements is a self fill option, which would see you or your catering partner stocking your vending machine with a range you've handpicked for your customers' needs.
Broderick's can be as involved as you need us to be and with this option you could naturally still call on our technical support.
Do it Yourself Vending
Of course, another option is for you to purchase the machine outright and handle the entire fulfilment in house. If this is the option for you we would work with you to provide full training and support as well as a helpful after sales service. Always flexible, if handling your vending need changed at a later date, we could always step back in to provide a managed service.