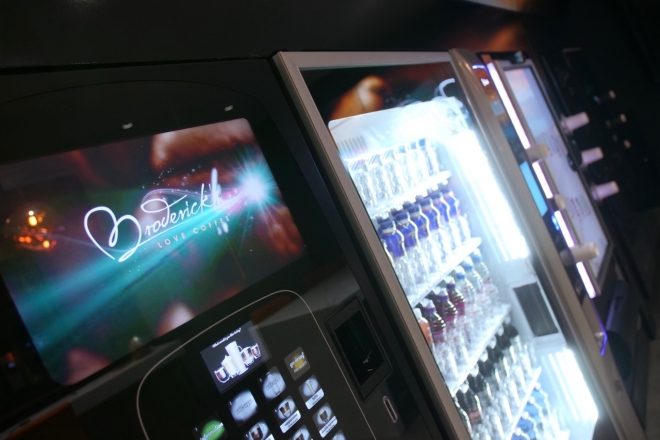 The Hits Radio team have been enjoying some special perks at work, thanks to the new Broderick's vending machine that's been installed in the studio.  In the week since it was delivered, the machine has been working overtime, with over 1,000 drinks served already – and counting!
Listen out for the Hits Radio presenters extolling the joys of café style coffee in the office.  If you're a North-West business owner or boss, you might want to take a (tea) leaf out of Hits' book, because research shows that quality coffee and snacks can dramatically increase employee happiness, with a knock-on positive effect on performance.
Here are just a couple of stats to brew on:
Companies with happy employees outperform their competition by 20%.
Snacks can entice employees to your company: 48% of interviewees in one recent survey said that if they were looking for a new job, they would weigh company perks, including availability of snacks, in their decision.
About two thirds (65%) of respondents in an interview by Human Resources Online, found healthy snacks very or extremely important, with 53% saying office snacks help them stay healthy.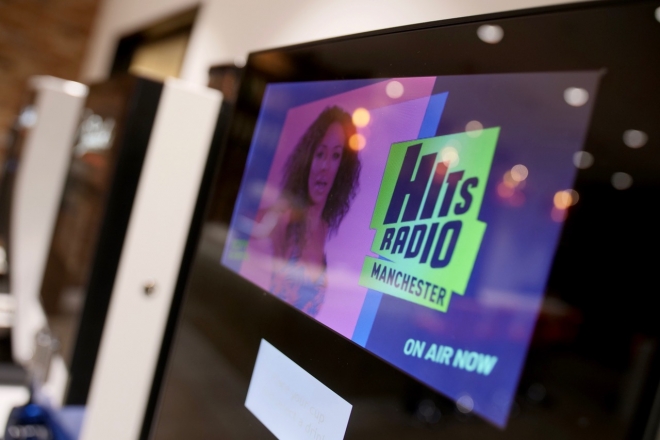 So, if you're ready to take the plunge, be a great boss and get the most out of your team, look no further than Broderick's.  Vending machines are a great solution for office environments: hassle free, cost effective, with replenishments automatically handled by our experts, they can be filled with healthy brain-boosting snacks and barista style cappuccino, lattes, energy drinks and more.  We have vending machines to suit a variety of office environments, from call centres to solicitors' firms and from agencies to car dealerships.
With 50 years' experience creating the right solution for businesses large and small, we'll help you choose the vending machine to suit your needs and fill it with drinks and snacks that suit your workforce. We work tirelessly to keep our product range fresh and enticing to suit the most demanding taste buds, tapping into trends from protein rich energy bars, to nitrogen cold brew coffee.
Contact us on sales@brodericks.co.uk or call 0161 945 2020 and quote "Broderick's on Hits Radio" in your enquiry! Or, to take our taste test challenge, get in touch here:  https://brodericks.co.uk/vending-machines-and-services/