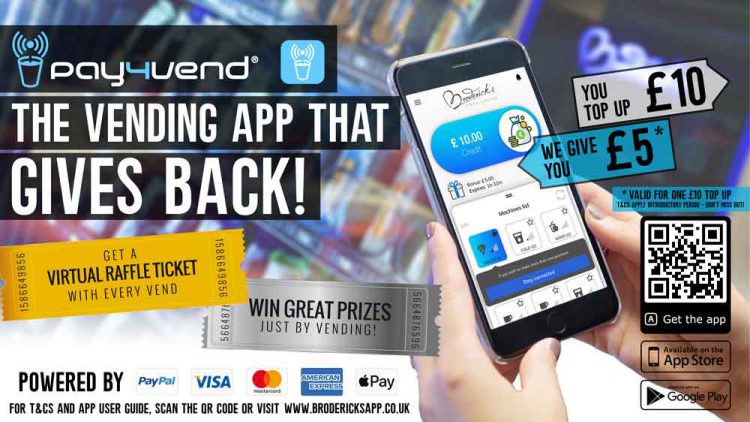 We are delighted to announce that Broderick's is partnering up with Upbeat and will be stocking their delicious, healthy Juicy Protein Water in over 200 of our vending machines. Enriched with 12g of protein and B vitamins in each 500ml bottle drink, Juicy Protein Water is the perfect post workout drink that's easy to grab on the go from our vending machines.
The latest addition to our product range comes as we announce a string of gym and leisure centres choosing Broderick's for their refreshment offering. It's not just gym goers who are tapping into the protein trend, though: we know that Juicy Protein Water will go down a treat in all our vending machine locations, across travel and leisure, education, business and industry.
Broderick's intelligent media networked vending machines and ground-bre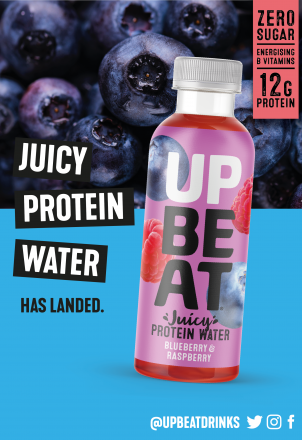 aking app make us second to none in providing an engaging, pioneering experience for our customers.
Upbeat's Sales Director, Mark Jones, commented: ''Customer engagement is vital, and Broderick's capability is best in class with quality video screens on the machines creating the exciting prospect of talking directly to potential customers as they go about their day and search for healthier refreshment choices. Juicy Protein Water is scientifically proven to improve strength, energy and mental performance, and this is a message we'll be working hard with Broderick's to get out there.''
The addition of Juicy Protein Water to Broderick's vending machines is the latest in a series of health-forward ranges we've introduced to our offering – yet again setting us ahead of the curve with trends to ensure that we meet our customers' varied tastes and needs. We pride ourselves on our innovative, interactive approach and providing a tasty protein drink with zero sugar packed full of real fruit juice, to keep you healthy and hydrated – well, Upbeat: that's right up our street!